इस हफ्ते की सेक्सी इंस्टाग्राम स्टार: 5 hottest Bollywood actresses of the week on Instagram
Multiple actresses and celebrities from across India ruled the world of Instagram this week. From Alia Bhatt to Malaika Arora, this was the week of the hottest Bollywood actresses/divas on social media.
Instagram, as always, has been a busy platform for Indian actresses and celebrities this week. With Bollywood divas preparing for Diwali 2020 celebration, the social media is expected to be filled with posts and pictures of Indian cinema heroines. Here, we present you the most stunning pictures of the hottest Bollywood actresses and female actors who have ruled Instagram:
1. Neha Sharma (नेहा शर्मा)
Pictures of Neha Sharma in white hot pants and bra went viral on internet this week. She captioned, "Flow with it" to which her sister Aisha Sharma replied with five times 'love'.
2. Elli AvrRam (एली एवराम)
Elli Avram has been the sexiest Bollywood actress on Instagram this week. Her photos are all around the internet and in the hearts of her fans. Elli AvrRam's bikini photos seems to be a sensation on Instagram. She wrote, "Give me the Sun and the Sea, and a little spot, to just be love."
3. Alia Bhatt (आलिआ भट्ट)
Alia Bhatt, undoubtedly is one of the most popular celebrities and the hottest Bollywood actresses on internet. Her making a statement on social media is a common news. Alia's photoshoot was all gorgeous.
4. Sakshi Malik (साक्षी मलिक)
Hot photos of Sakshi Malik, who appeared in the song 'Bom Diggy Diggy' in Kartik Aaryan's film Sonu Ke Titu Ki Sweety, are all around the internet. She has become social media sensation in no time.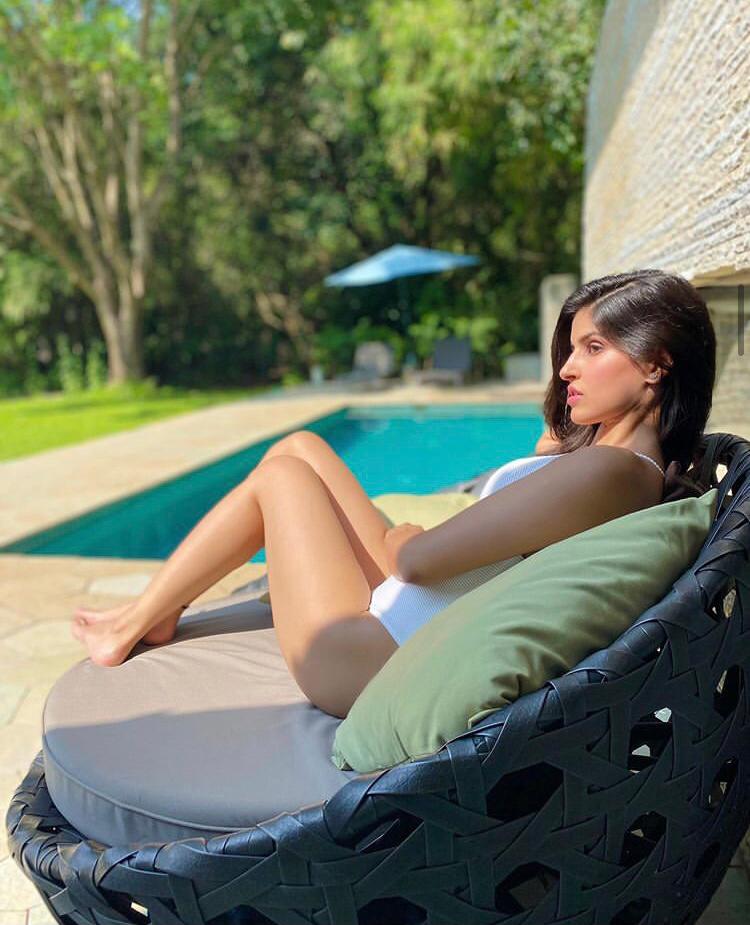 5. Anveshi Jain (अन्वेषी जैन)
Anveshi Jain's super sexy photo in white saree and blouse was the talk of the town last week. One of the hottest Bollywood actresses looks stunningly beautiful in this attire. She wrote, "I am going to tell you a story. Tonight at 10:30 pm ! Only on Anveshijainapp!"