Who does not love to have fun in the water park, right? Let's be honest; the weather in Bihar is incredibly pressuring, so spending some time in the best water parks in Bihar is indeed an experience of fun and frolic!
The water parks are never only about rides. Trust us when we say that it is much more than that! You get to have some of the best experiences, and the water distresses you all day inside! These water parks usually have many cafe options, and hence you can enjoy some cool refreshments! Today we will be talking about the top 5 water parks in Bihar that you should choose to give a try.
Did you think that water parks are just for kids? Well, we will give you a list of waterparks with much to do for adults! Once you have figured out the best water parks in Bihar, don't forget to plan the best day to beat the heat! The top 5 water parks in Bihar that you must try out this summer are:
List of 5 Best Water Parks in Bihar
1. Seth's Chhama Chham Water Park, Bodh Gaya
The major essence of Seth's Chhama Chham Waterpark is unlimited fun and that too in water. This is undoubtedly the most fantastic water park in Bihar and is located in none other than Nema Village in Gothu, Bihar! Well, what can you expect? Be it the lazy river, wave pool or even the water slides, this water park is one of a kind for sure! If you want to have a great time in the water and enjoy your time, there is nothing better than Seth's Chhama Chham Waterpark! 
The park is magical and a great spot for both kids and adults. The Seth's Chhama Chham Waterpark remains open on all days, from 09:00 AM to 5:00 PM. The entry fee is highly dependent on when you visit, as it could be more during the summer and on the weekends. However, the package for adults on weekdays is Rs. 400, and on weekdays it is Rs. 500. On the other hand, kids who are below the height of 4ft have to pay Rs. 300.
2. Hungama World Water Park, Patna
Want to visit the most majestic water park in Bihar? Well, it is undoubtedly none other than the exquisite Hungama World Waterpark! This is a water park that the government currently runs and is a well-maintained one. At the heart of Patna, this water park is more than you can imagine!
There are multiple slides, and you can relax by the lazy river. Remember to get your kids as well, and this experience will be one of a kind because there are kiddie rides and fun rollercoasters. There are tower and mat slides that you can have a gala time enjoying.
You will be able to click some amazing pictures as well! The entry fees for this park vary and depend on when you are visiting. If you go during the weekends, it will also be more expensive. Believe us when we say that time will fly and you won't be able to realise how much time you have spent! The park remains open on all days, and usually, there is a rush during the weekends. The park timings are from 10:00 AM to 5:30 PM. The tickets for adults start from Rs. 500 and for kids who are under the height of 1m, the entry is free.
3. Aqua Water Park, Patna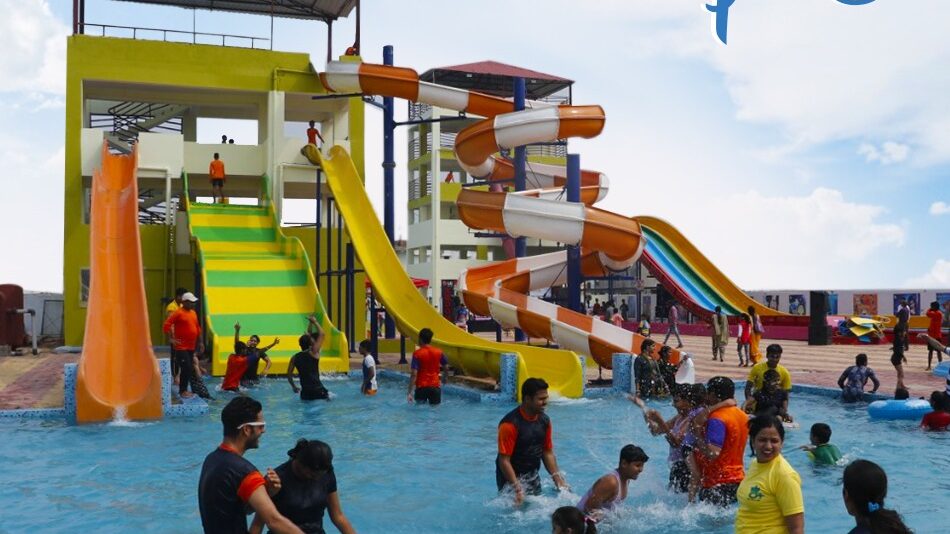 Well, if you are considering visiting water parks in Bihar, then it does not get better than AquaWorld! The most exquisite thing about this water park is the memorable ride which goes by the name of Kamikaze Slides. This is a water slide, and you will be able to have an adrenaline rush for sure! There is also a tornado slide, but we can tell you that this ride is not for the faint-hearted, surely!
This is one of the coolest water parks in Bihar, and it makes up for the best experience! This water park is located in Patna and is not very difficult to visit. There is also a fantastic rain dance that you cannot afford to miss! Going during the weekends could be more crowded, and you have to pay an extra fee as well. But we can assure you that this will be an experience of a lifetime!
4. Crazy World Water Park, Gaya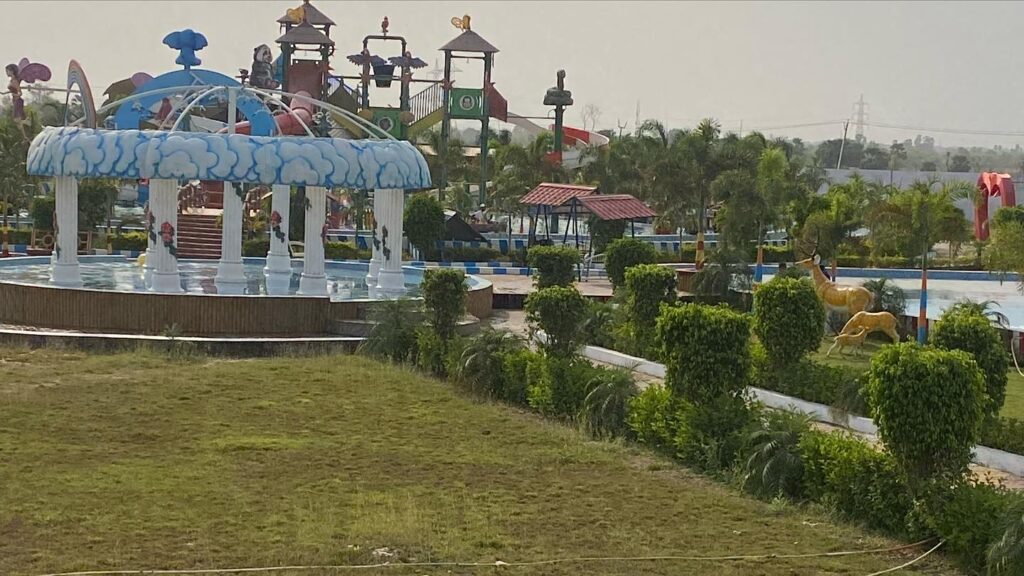 Did you think that only Patna has options to offer regarding waterparks? Well, you might be mistaken for sure! The next fantastic water park that we have got is none other than Crazy World Water Park! This is located in Bodh Gaya and is one of the most happening in Bihar! As you can make out from the name itself, the park is indeed crazy, and you get access to some bizarre rides as well. It is one of the biggest water parks in Bihar, for sure, and you will be able to have so much fun!
If you have kids, they will be thrilled with the experience! Crazy World Water Park is unique, with rides you might not have seen anywhere else. The entry fee is Rs. 400, which is also quite affordable. You will also get to eat some delicious food after all the water action!
5. Funtasia Water Park Patna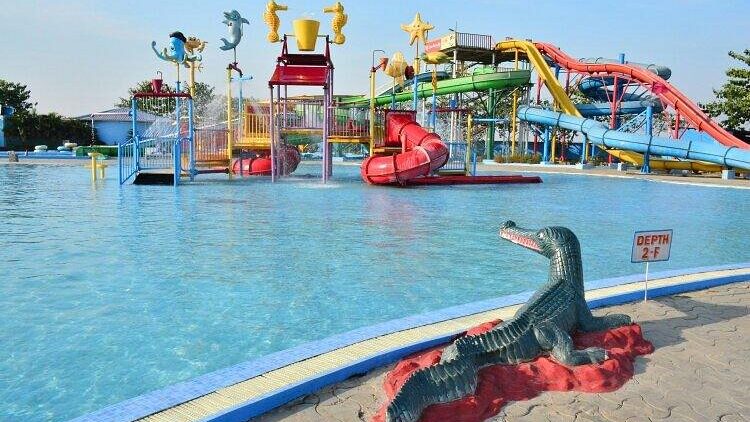 And finally, the name that we must mention when it comes to water parks in Bihar is definitely the beautiful Funtasia Water Park! This one is located in Sampatchak and is beautiful. The park offers you some fantastic rides as well. There are water playgrounds which are great for kids. Not only that, many people believe that if you want affordable parks in Bihar, Funtasia Water Park is the best!
 The charges are only Rs. 350. Along with the enjoyable day at the water park, you also get some yummy food items. There are a lot of fun activities like the slides, and do not miss it for sure! Not only that, the water park is extremely safe because it is not very deep as well. If you are looking for an excellent spot for kids to relax during the summer vacation, then Funtasia Water Park is amazing! The charges are just Rs. 400; however, you must pay separately for the security charges. 
Water parks are fun, so it is a fantastic option if you love the water! All you need to do is plan, and it will be one of a kind experience for sure! But don't forget to carry some extra clothes because you will be wet for sure! 
Keep visiting The Ganga Times for such beautiful articles. Follow us on Facebook, Twitter, Instagram, and Koo for regular updates.