Bollywood actress and former Miss Universe Sushmita Sen was seen in Lalit Modi's tweets captioned " Just back in London after a whirling global tour #maldives #sardinia with the families – not to mention my #betterhalf @sushmitasen47 – a new beginning a new life finally. Over the moon"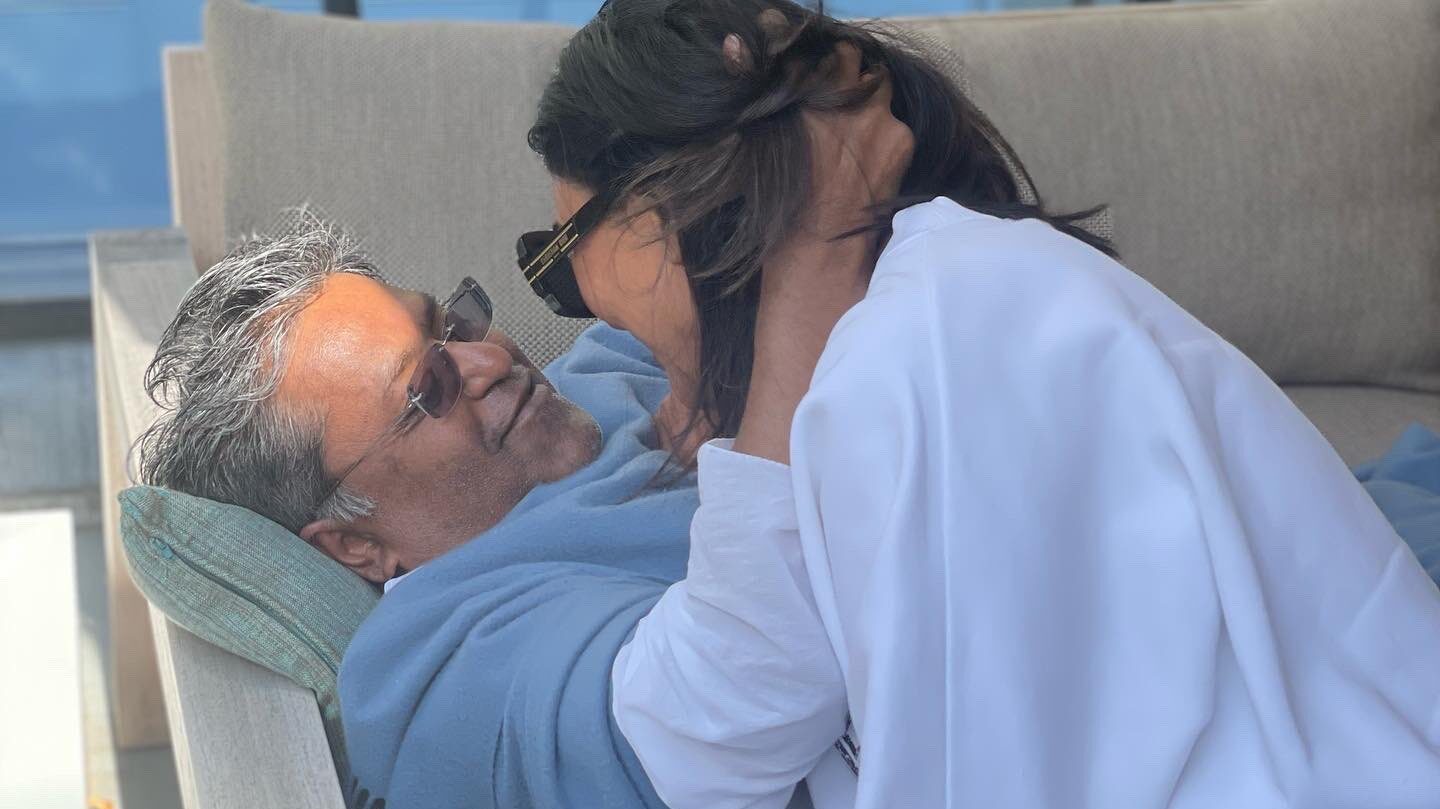 Lalit Modi, the first chairman of the Indian Premier League, made a big announcement on Twitter about him and Bollywood actress Sushmita Sen dating. He calls it a "new beginning" by calling Sush his better half. Lalit Modi's tweet sent their fans into a frenzy mood with many discussing whether they were married.
However, he clarifies within half an hour that the two are just dating and are not married. This tweet disappointed many fans who were rumouring about the marriage of Modi to Sen.
Lalit Modi is popular for his incredibly successful idea of starting the Indian Premier League (IPL) which has become one of the most valuable sports brands in the world. He had left India in 2010 in the midst of investigations into tax evasion and money-laundering. For more than a decade, he has been residing in London.
Sushmita Sen is a very popular Bollywood actress who was crowned Miss Universe in 1994. After making her Bollywood debut in 1996 with Dastak, she has featured some of the top Bollywood hits like Biwi No 1, Do Knot Disturb, Main Hoon Na, etc.
Sushmita Sen has been a proponent of feminism in India. She is a single mother to two daughters – Alisah and Renee. Sen adopted Renee in 2000 while Alisah in 2010. Recently, Renee featured in a short film, making her debut.
Keep visiting The Ganga Times for such interesting news. Follow us on Facebook, Twitter, Instagram, and Koo for regular updates.