Kolkata is the city of joy and one of the significant reasons it is so popular. There are so many places to visit in Kolkata for couples, and the good thing is that it gives you a real sense of the city.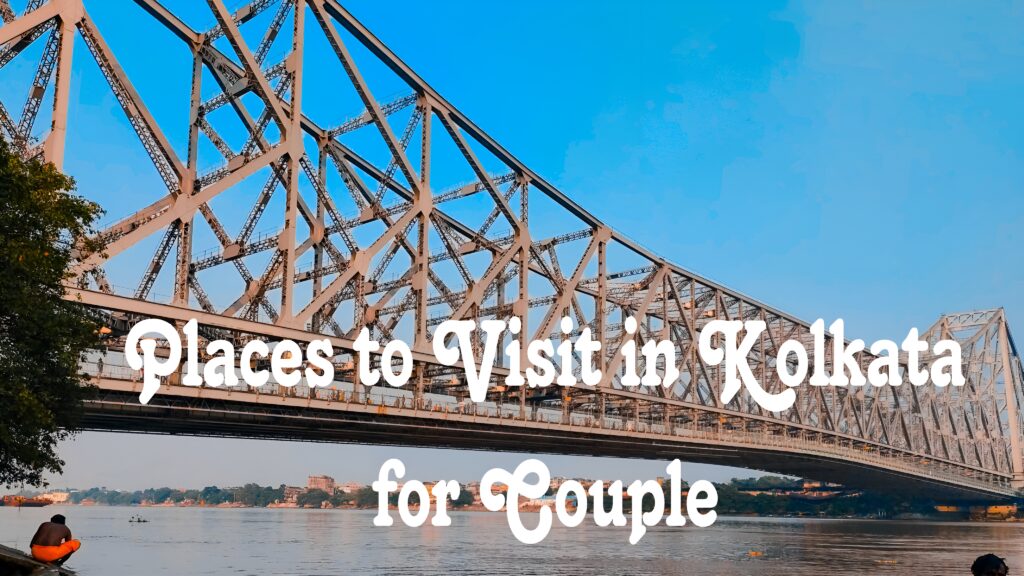 Going around does not mean you always have to visit fancy spots, and hence there is so much more you can cover. Today we will discuss the top 10 Places To Visit in Kolkata For Couples. However, remember that while some of these might charge you an entry fee, there are others where you do not need to pay anything! The preferences of every individual are different, and hence you can choose to go for a lot of spots. 10 of the most popular spots in this respect are:
List of 10 Best Places To Visit in Kolkata For Couples
1. Victoria Memorial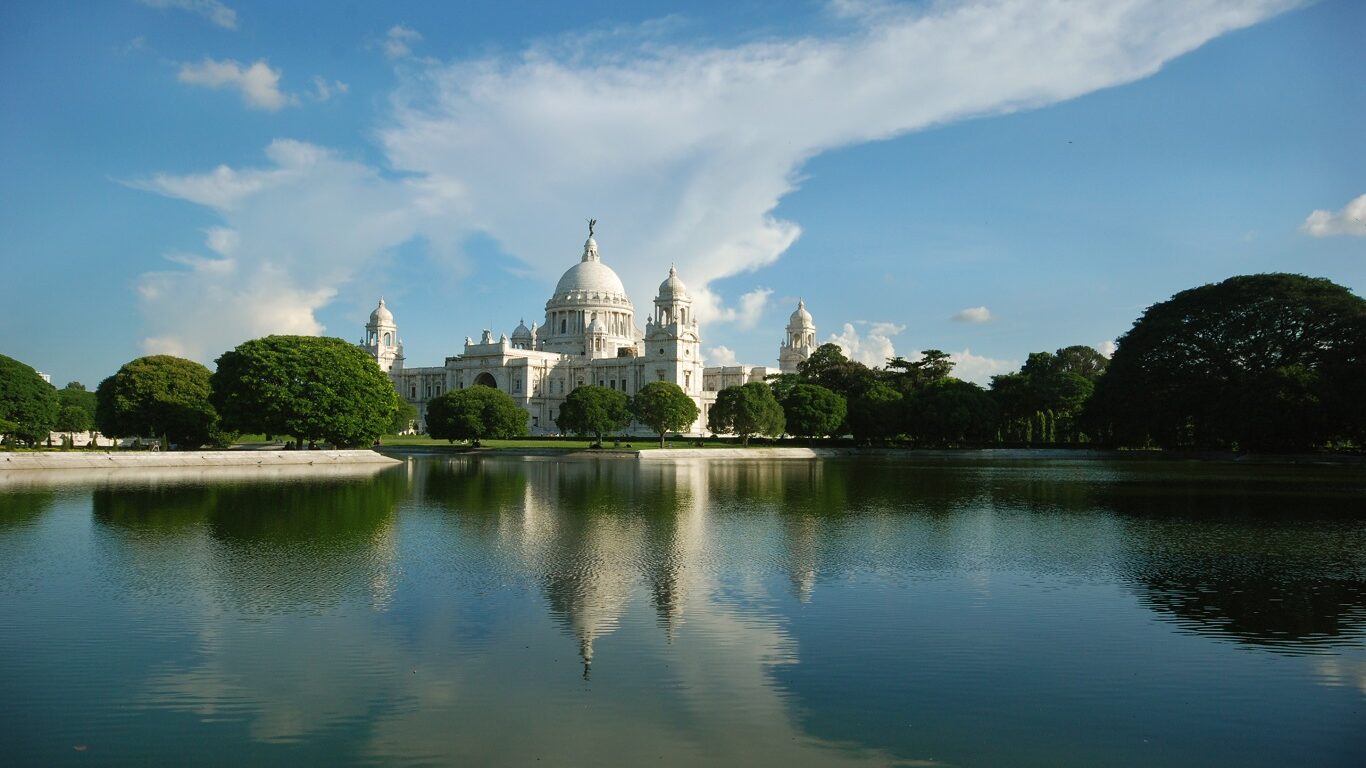 The first spot that we will talk about is the beautiful Victoria Memorial, which is a spot to remember for sure. It was built for Queen Victoria and is a lovely spot with gardens. If you visit during the evening, you will have a great experience because the weather gets better. Near the spot, you will also get some excellent street food and spend a gala time with your partner over Papri Chaat and Ice Cream! You can also choose to go for a stroll in the horse carriages. 
2. Princep Ghat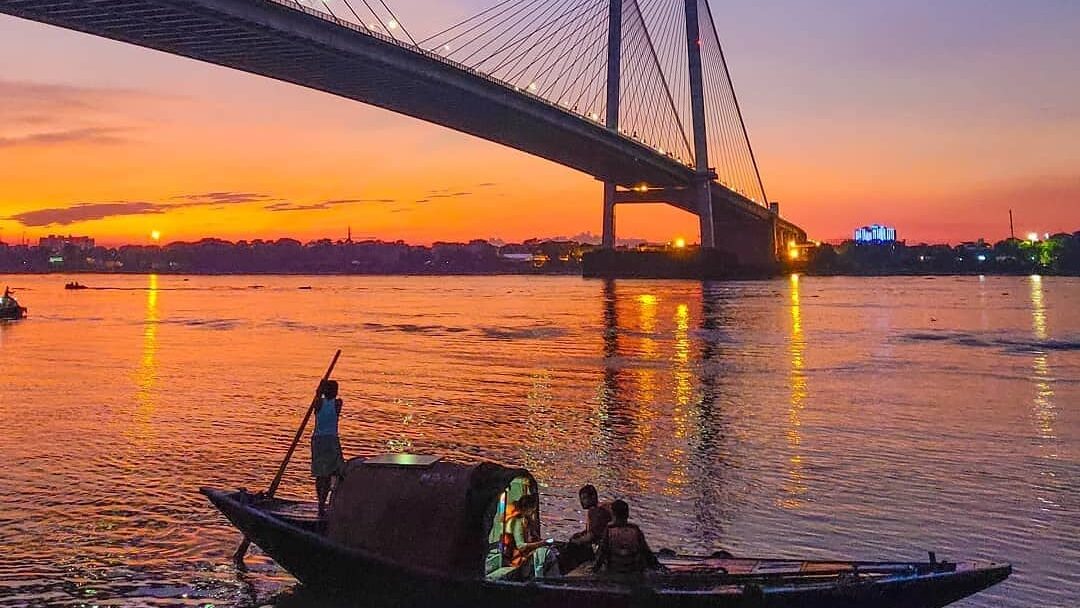 Well, how can we even talk about romantic places to visit in Kolkata for couples and not mention Princep Ghat? The Ghat overlooks the beautiful river Ganges, and the serenity of the site is perfect for spending some quality time. On the Ganges, you can also go for a boat ride and hire a private boat for yourself! Princep Ghat does offer you the beauty of the river, and at the same time, you get some delicious pav bhaji to gorge on. 
3. Romantic Date on the Ganges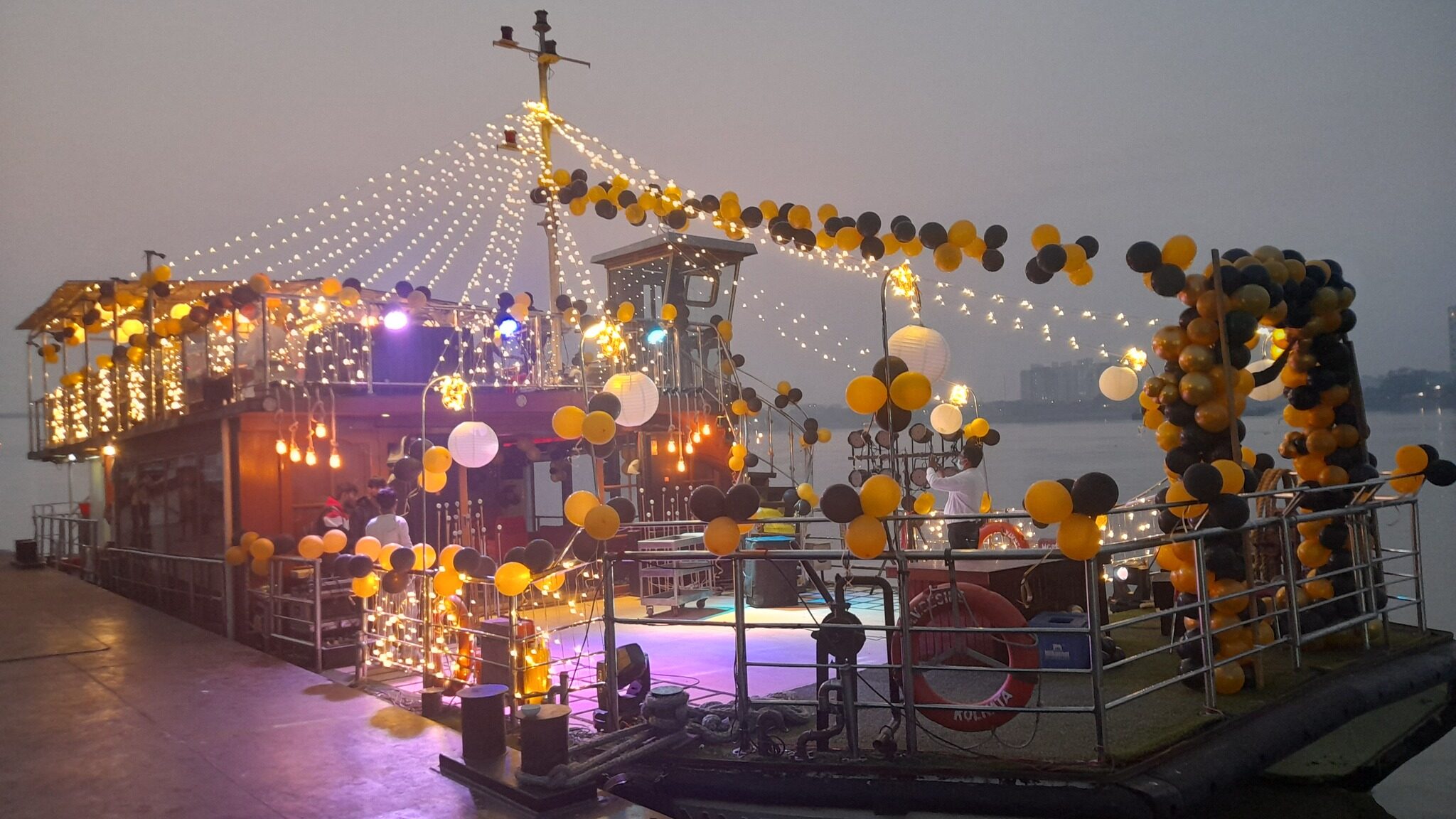 As a couple, wouldn't you love to have a great dinner date on the Ganges and that too with candlelight? You can book a table for yourself at the Floatel Hotel. It might cost you a bit more than you imagine. However, the experience is undoubtedly one of a kind. If you want to have a fantastic time with your partner and celebrate your special occasion, this option is excellent. There is an option to book a private date on a boat with an exquisite spread which the hotel arranges for you. 
4. Patuli Jheel Par
New to the list, we have none other than Patuli Jheel Par which is beautiful and a very happening location. As you can understand from the name itself, the Jheel Par is on the lakeside and a wonderful place to spend some time. You get some excellent street food to try out, and the good thing is that everything comes cheap. If you plan to go during the evening, you can walk quickly and enjoy your evening cup of tea.
5. Nalban Park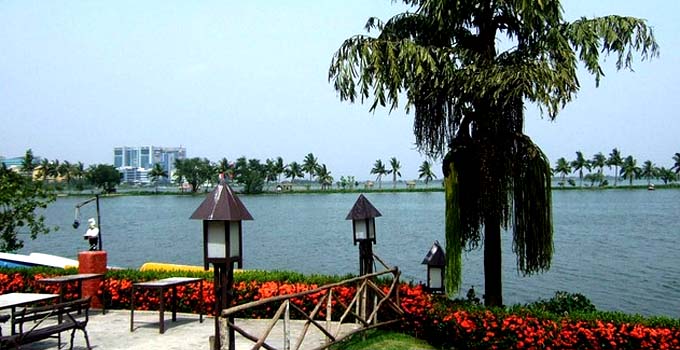 Who does not love to spend some time by the waters, right? Well, Nalban is one of them. If you are nearby Salt Lake, this is a place that you must visit! Nalban is one of the most beautiful places, and here you can get some yummy seafood from the restaurants. There is a cafe which overlooks the serene waterbody and offers you a great experience. You can also choose to go boating; however, it depends. Nalban Park is the best couple park in Kokata.
6. Rabindra Sadan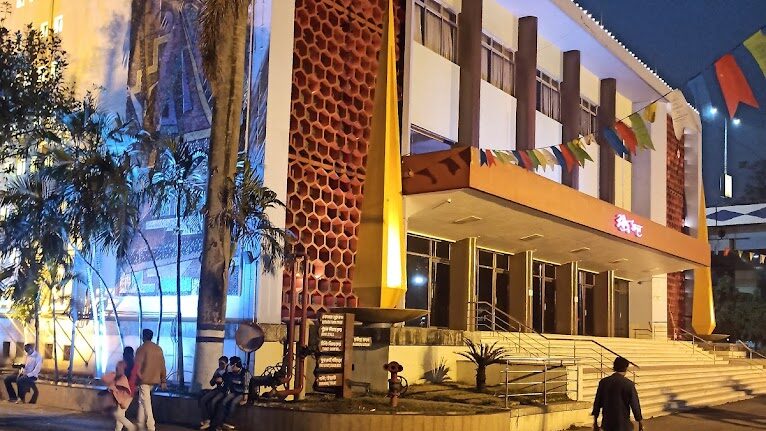 If you want to enjoy old Kolkata's charisma and sit back and talk, then Rabindra Sadan is the perfect places to visit in Kolkata for couples. Here you will be able to watch some movies at the very old Nandan cinemas, and who knows, there might be a movie premier going on as well! Rabindra Sadan is an excellent option for those who do not want to do much and yet want to experience the calmness of nature. 
7. Eco Park
Eco Park is a newer option, and the good thing about this place is that you can do so much more. You can choose to sit by the waterbody and at the same time indulge in some fun activities like cycling or even games. The park also has an attached on-the-water restaurant so that you can enjoy a lovely snacking session at the Cafe Ekante. Eco Park is an excellent option for those who want to be away from the city hustle for some time!
8. Millennium Park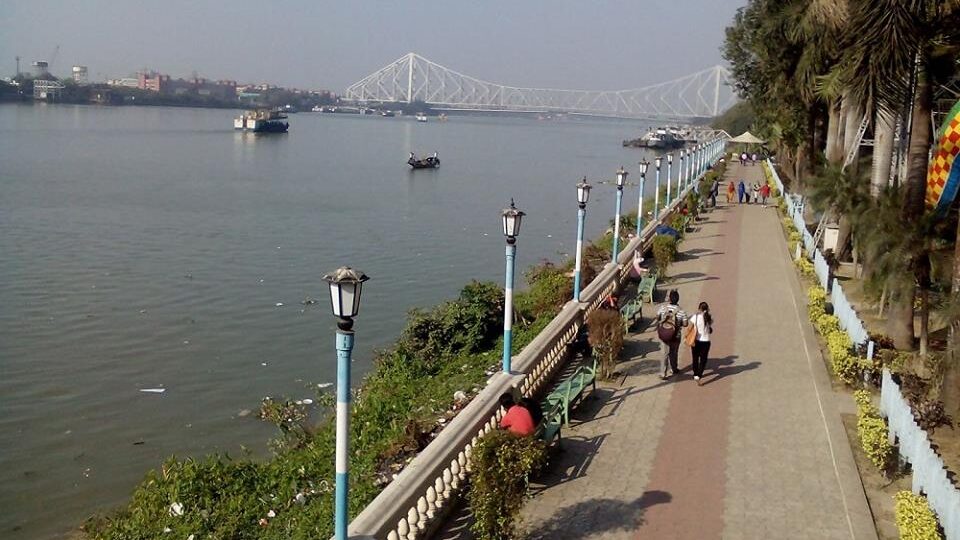 Next, we have Millennium Park's beauty, which is a great spot. The Park stretches for about 2.5 km on the Hooghly River and has a fantastic stretch of natural beauty. You can sit by the park and enjoy the charisma of the sunset. Not only that, Millennium Park is a good option if you love rides. There is a fun dragon train; the best thing is that you get some fantastic food items to try out. 
9. Rabindra Sarobar Lake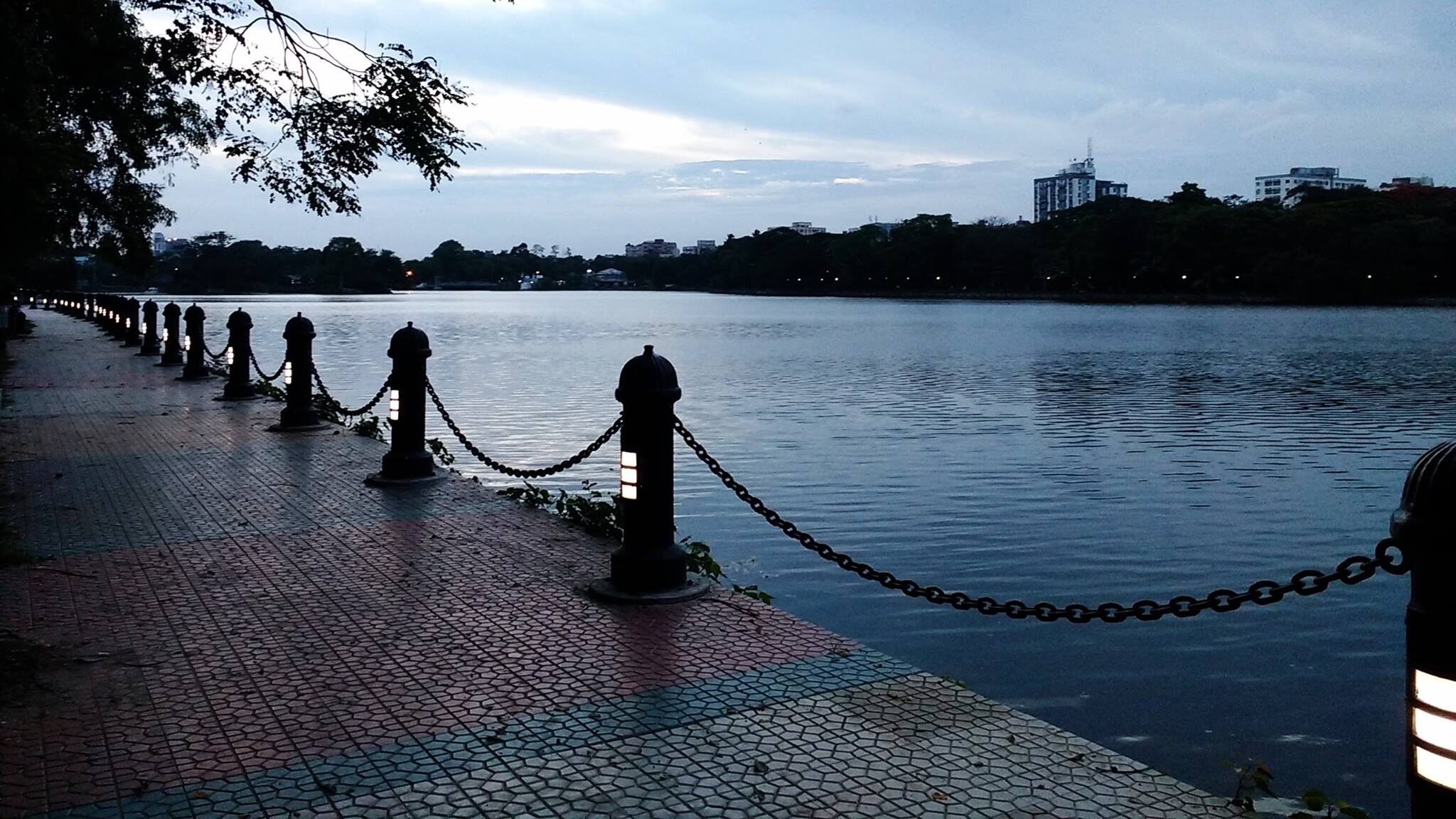 How can we talk about the spots you can cover in Kolkata as a couple and not mention Rabindra Sarobar Lake? The Lake is spread across a wide area, and here, you will be able to get the calmness of nature as well. The Ravindra Sarobar Lake also welcomes some unique birds during the winter season, and you can sit here for hours. There is no charge for entry, though!
10. Aquatica Waterpark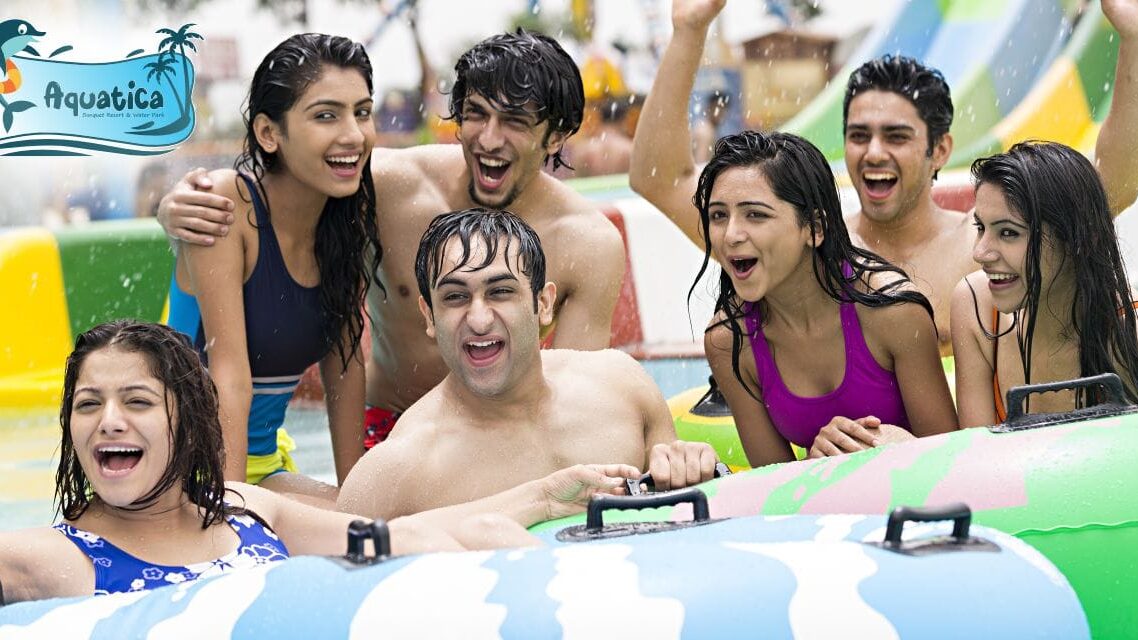 And finally, the final option we are going to talk about is none other than the Aquatica Waterpark. It is an excellent option for those who love to go for fun activities. There is even an Aqua Dance that you can participate in; hence, it is the perfect date with your partner. There is also a food court; you can get some yummy food items here. You have to pay an entry fee and rent a swimming costume! Aquatica Waterpark is the best romantic place in Kolkata for couples.
Kolkata has a lot to offer, and there are some more places that you can choose to visit. If you want to travel, you can drive for a few hours and visit nearby spots like Sher E Punjab in Kolaghat to enjoy a hearty meal! 
Keep visiting The Ganga Times for such beautiful articles. Follow us on Facebook, Twitter, Instagram, and Koo for regular updates.