Filipino entrepreneurs have been the drivers of the Philippines' economy, thanks to which the country is a major business hub in Asia. In this article, we will discuss the success stories of some of the most successful entrepreneurs in the Philippines.
Business people & leading entrepreneurs in the Philippines have been inspiring the country's aspiring business minds. Check out the list of the seven Most Successful Entrepreneurs in the Philippines.
Top 7 Famous Entrepreneurs in the Philippines: Success Stories of Filipino Entrepreneurs
1. Tony Tan Caktiong (Jollibee)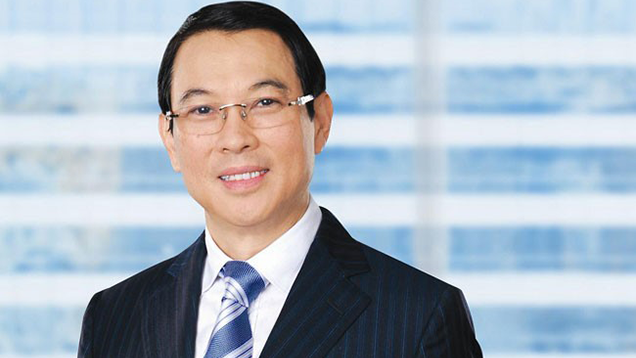 Born on 5 January 1953, Tony Tan Caktiong is one of the most successful Filipino businessmen. The founding chairman of Jollibee Foods Corporation, he is also the co-chairman of DoubleDragon Properties. The billionaire is one of the leading names to come out of the Philippines. Tony Tan Caktiong founded the fast-food chain Jollibee in 1978.
Today, it has over 1500 stores worldwide, including its subsidiaries such as Red Ribbon, Chowking, Man Inasal, etc. Tan has been quite successful as a realtor also, with his company DoubleDragon having a market cap of PHP 112.6 billion as of May 2017. One of the most loved entrepreneurs in the Philippines, Tan holds a net worth of over $2.7 billion as of February 2022, according to Forbes.
2. John Gokongwei Jr (JG Summit Holdings)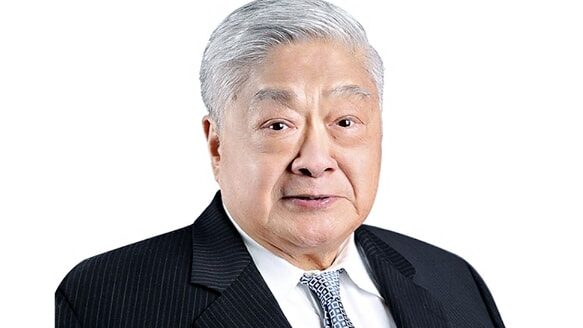 The founder of JG Summit Holdings, John Gokongwei Jr was a China-born Filipino businessman whose contribution to the making of the country's robust economy was immense. Born on 11 August 1926 in Xiamen in a wealthy family, he lost his father and much of his ancestral wealth at the age of 13. Circumstances forced John to work as a peddler. After earning and saving a few bucks, he started trading goods on a wooden boat to the coastal city of Dalahican by Sea and then to Manila by truck.
The struggle continued without harming his self-confidence. After the Second World War ended, John Gokongwei Jr entered into the business of international import-export of daily necessities items. He started his own company named Amasia Trading, becoming one of the first entrepreneurs in the Philippines. In the late 50s, he started a corn milling plant under the name of Universal Corn Products — the predecessor of Universal Robina Corporation.
Today, URC is one of the largest food and beverage companies in the Philippines. John Gokongwei Jr then entered the airline business with Cebu Pacific Air starting its first operation in 1996. He also owns Digital Telecommunications Philippines, one of the largest telecom companies in the Philippines. All these companies come under the conglomerate JG Summit Holdings.
3. Socorro Ramos (National Bookstore)
National Book Store, the largest bookstore chain in the Philippines. Socorro Ramos co-founded the National Book Store, making her one of the wealthiest entrepreneurs in the Philippines. Socorro Ramos, at a young age, helped their parents shop and her grandmother's market stall.
After graduating, she worked as a shop-girl in the Ramos Goodwill Book Store. In the 1990s, the National Book Store had about 50 branches. Currently, National Book Store has more than 150, and it is the largest bookstore chain in the Philippines and one of the largest companies in the Philippine retail industry.
4. Edgar Sia (Mang Inasal)
Edgar Sia is the chairman of DoubleDragon Properties and the Mang Inasal fast-food restaurant chain founder. He was born on January 9, 1977, and became the youngest billionaire in the Philippines at 34 in 2011. Edgar Sia became a billionaire after selling his 70% stake in Mang Inasal to Jollibee.
Sia co-founded the barbecue chain Mang Inasal in Iloilo City in 2003. Mang Inasal grew to 338 branches nationwide in seven years before being acquired by Jollibee in 2010. Edgar Sia is married to Shella Sia, and they have three children Edgar Sia III, John Henry Sia and Elisa Stephanie Sia.
5. Cresida Tueres (Greenwich Pizza)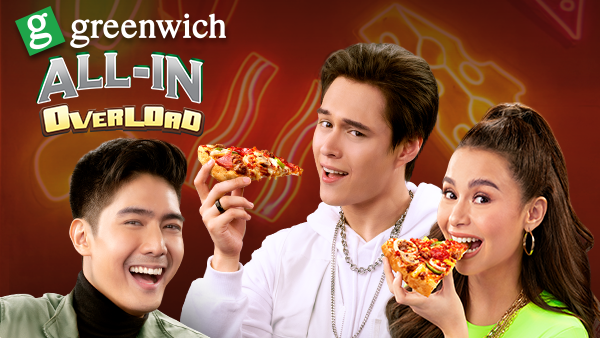 Cresida Tueres started Greenwich Pizza in 1971 with a small store at Greenhills Shopping Center in San Juan, Rizal. Greenwich is a pizza and pasta chain in the Philippines. Tueres was very talented in cooking, so her friends and family encouraged and supported her to start a humble shop into a national franchise. Jollibee Foods Corporation was impressed by Greenwich Pizza's food quality and sales report, so they struck an agreement in 1994 to buy 80 per cent of Greenwich's stock.
6. Mariano Que (Mercury Drug)
Mariano Que worked as an employee at Farmacia Central, a major pharmacy owned by Jose Tee Han Kee along Calle Rosario. During the world war, the demand for sulfa was very high and the supply of good quality sulfa was meagre. During the world war, Mariano Que discovered a commercial opportunity.
So he started selling good quality sulfa for a low price. Sulfa is in kind of antibiotic used to treat bacterial illnesses. After the war ended in 1945, Que bought ₱100-worth of Sulfathiazole pills. He sold these drugs in single doses and, using his savings, purchased an assortment of medicine which he later peddled through a pushcart. Mariano Que founded Mercury Drug in Bambang on March 1, 1945, and opened its second store in 1963.
7. Alfredo M. Yao (Zest-O)
The seventh name is the list of Successful Entrepreneurs in the Philippines is Alfredo M. Yao. Alfredo M. Yao is a Filipino businessman who founded Zest-O, Macay Holdings, Inc and Philippine Business Bank. Yao did various odd jobs, including working at a printing machine.
During his time there, he learned how to print cellophane wrapping for candy and biscuits and was inspired to create his own printing company due to his experiences. Zest-O now owns 80% of the Filipino juice market and has spread to other markets in Australia, China, New Zealand, Korea, Singapore, the United States, and other European countries.
Keep visiting The Ganga Times for such beautiful articles. Follow us on Facebook, Twitter, Instagram, and Koo for regular updates.