Finding Patna's "top" residential schools can be daunting. Consider the location, amenities, and value for money when choosing the best residential schools in Patna for your child.
Each school is different and offers different features, so it is up to you to decide which one fits your needs best. Let's see what Patna has to offer to its students.
List of 5 Best Residential Schools in Patna
1. St. Michael's High School, Patna
If you're looking for one of the top residential schools in Patna, then St. Michael's High School is a great place to start. St. Michael's offers a comprehensive and holistic educational experience that provides academic and spiritual education. Their curriculum focuses on building strong foundational knowledge while encouraging students to be creative thinkers and lifelong learners. Additionally, their wide range of extracurricular activities allows students to explore their interests and develop essential skills such as leadership and teamwork in a safe and nurturing environment.
Apart from providing quality education, St. Michael's also offers accommodation facilities with meals served from their kitchen, prioritizing their students' health and safety. The residential facilities have all the necessary amenities to ensure students have a comfortable living experience within the school premises. With 24/7 support staff available for any queries or issues, parents can rest assured that their children are well taken care of while away from home.
2. RPS Residential Public School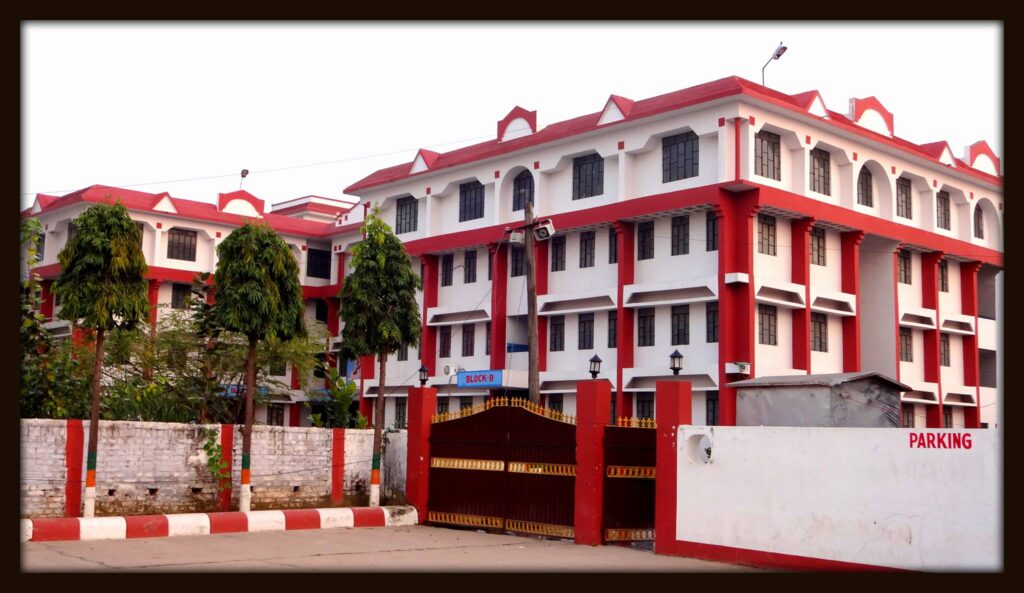 RPS Residential Public School is a co-educational institution that boasts excellent facilities and a highly experienced teaching staff to cater to students from Kindergarten through 12th grade.
This school offers a variety of activities to keep students engaged and motivated. The library at RPS also offers a wealth of books and magazines for students to explore.
RPS is also home to fully equipped science labs, computer labs, an art studio, and other classes designed to expose students to the world's leading subjects. Students are given plenty of opportunities for growth through field trips, competitions, and skill-building workshops conducted by experts in their respective fields.
The school also adheres strictly to safety protocols, including compulsory masks and social distancing regulations in classrooms, making it one of the safest environments for learning. Without a doubt, RPS Residential Public School is a great option for parents looking for quality education with a holistic approach!
3. Usha Martin World School
If you're looking for one of the best residential schools in Patna, then Usha Martin World School could be just what you're looking for. Established in 2012, this educational institution is known for emphasizing developing a strong sense of values and ethics among its students.
Usha Martin World School offers the best modern academic environment with its comprehensive academic curriculum and state-of-the-art facilities. To give your child the best possible learning experience, this school has a library, science lab, computer lab, and multimedia centre. The school also has its own sports complex enabling students to engage in various sporting activities such as football, basketball, and cricket.
Regarding cultural development, Usha Martin World School encourages students to participate actively in events such as debates, workshops, and seminars. Furthermore, the school also imparts moral values to children through inspiring lectures from eminent personalities.
The school's good student-teacher ratio allows teachers to effectively monitor individual students' progress, ensuring the best results at all levels. Additionally, the teachers adopt creative teaching methods like project work and field visits which enhance children's problem-solving abilities and encourage them to think independently.
Students at Usha Martin World School also have access to medical rooms equipped with basic first aid kits and essential medicines; transportation services; hostel facilities, cafeteria, etc. All these features make this one of the best residential schools in Patna!
4. Buddha World School
Choosing the right school for your kid is no easy job, but you won't be sorry if you check out Buddha World School. Nestled in a secure campus near Patna Station, Buddha World School prepares students for a future of excellence by providing excellent infrastructure and facilities.
Buddha World School offers students many good things like a Quality learning environment, Experienced faculty members, State-of-the-art infrastructure, Comprehensive academic and extracurricular activities, and All-around personality development opportunities.
The school also has an extensive sports complex so that students can learn physical fitness and team spirit. With community involvement and cultural values as its motto, Buddha World School stands out as one of the top residential schools in Patna.
5. Patna Doon Public School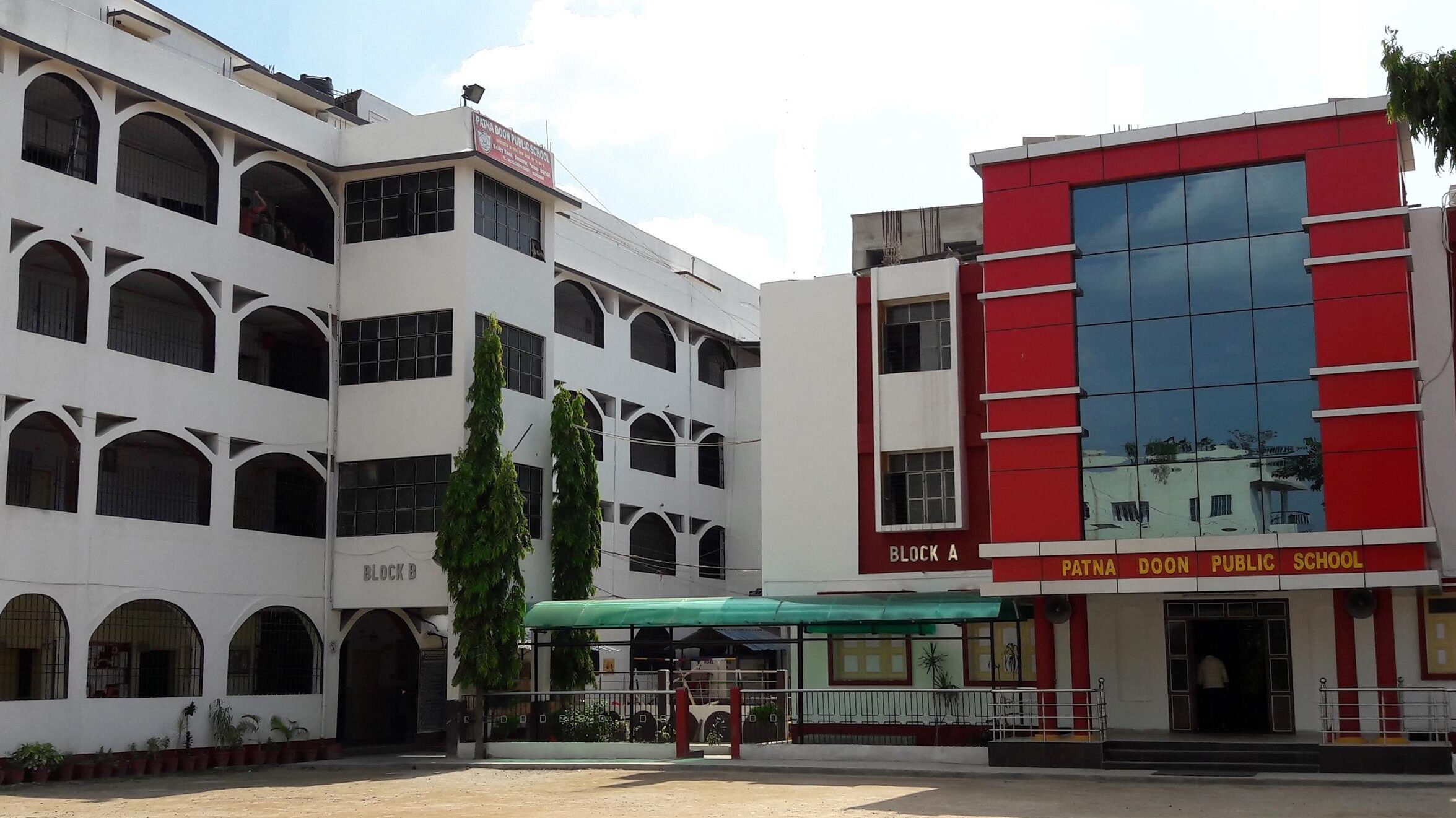 At number five, we have Patna Doon Public School, which is located at Bailey Road Danapur, Patna and provides an excellent education in a safe and secure environment.
The school encourages its students to express themselves freely inside and outside the classroom.
What makes Patna Doon Public School special? A friendly, caring, and nurturing environment, Experienced faculty and well-equipped classrooms, A wide range of extracurricular activities like sports, music, and art, Facilities like laboratories, a library, and a cafeteria, Regular medical check-ups for students, and Special attention for slow learners through interactive sessions.
At Patna Doon Public School, children can get the best possible education and quality care for their physical, intellectual, and emotional development. All this makes it one of the top 5 residential schools in Patna.
Conclusion
Patna's top 5 best residential schools provide students with the best education, amenities, and overall experience. With that said, make sure to read reviews and research the schools before deciding on one.
So, if you are looking for an exceptional educational experience for your child, the top 5 best residential schools in Patna should be at the top.
Keep visiting The Ganga Times for such beautiful articles. Follow us on Facebook, Twitter, Instagram, and Koo for regular updates.