Nine new Vande Bharats Launched by the Indian Railway on 24 September 2023 with many upgraded features. We share the ten updated features of 9 new Vande Bharat launched on Sunday.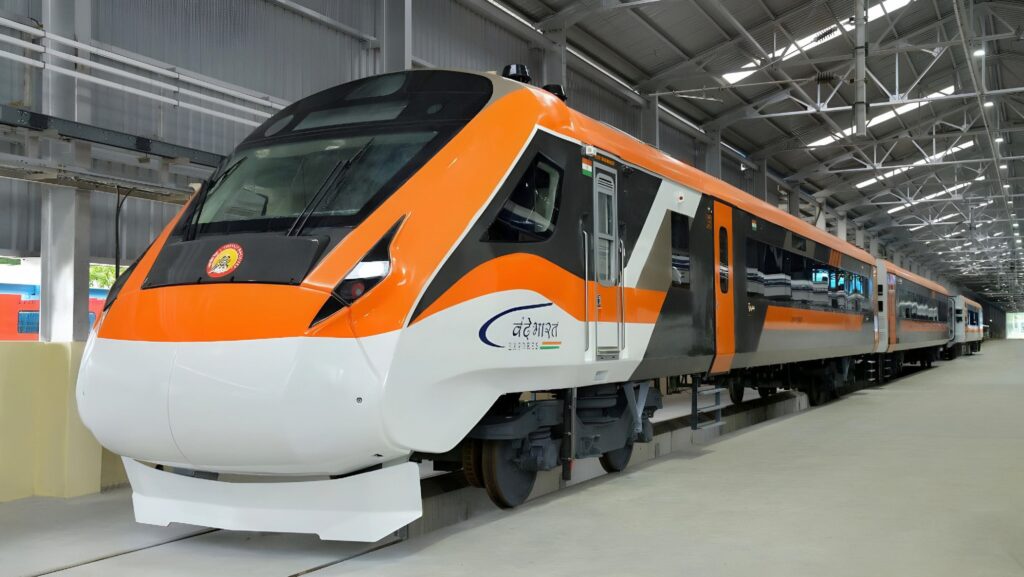 Prime Minister Narendra Modi flagged off the nine Vande Bharat Express trains on 24 September. These newly launched trains have many new features added after taking feedback from passengers. Before starting these 9 Vande Bharat Trains, 25 Vande Bharat Express ran in India. Indian Railway has taken input from more than 1,000 people and asked what should be changed in the Vande Bharat train to make a more comfortable journey. The launch of these nine Vande Bharat trains has connected many religious, business hubs, and tourist destinations across 11 states.
List of Updated Features in 9 Newnly Vande Bharat Launched
New Vande Bharat Express improved the accessibility of mobile charging points under the seats, and magazine bags will be provided for executive class coaches.
The seat reclining angle in the newly Vande Bharat launched trains has been raised from 17.31 degrees to 19.37 degrees.
All New 9 Vande Bharat has advanced safety features, including Kavach technology.
The colour of the seats in the executive class coach has been changed from red to pleasant blue. The blue color is more pleasant to the eye compared to red.
Toilet lighting has been increased to 2.5 watts from 1.5 watts. 2.5 watts bulb will provide more lighting in toilets.
Wash basin depth has increased in the new Vande Bharat train to avoid splashing of water in lavatories while the train running at high speed.
New Vande Bharat Express updated more Divyangjan passengers friendly.
Newly Vande Bharat launched trains improved air tightness for better air-conditioning with insulation over panels.
The toilet handle has given an additional bend for improved grip, and the water tap aerator has better water flow control.
The other updated feature in the new Vande Bharat Express is the fire detection. The New Vande Bharat Train coach has improved aerosol-based fire detection and suppression systems inside the coaches.
Keep visiting The Ganga Times for such beautiful articles. Follow us on Google News,  Facebook, Twitter, Instagram, and Koo for regular updates.