The Chief Secretary of Bihar has finally released the Bihar caste survey data. The release of this data comes as the Supreme Court hears petitions challenging a Patna High Court.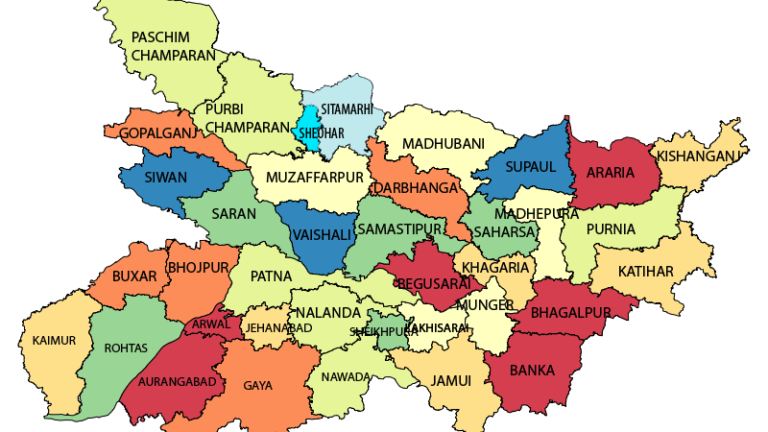 Bihar Caste Survey Data, which is also known as the Bihar Jaati Adharit Ganana result, is finally announced by the Bihar government. Bihar is the first State in India to conduct the Caste Based Survey.
Bihar Caste Survey Result
Bihar Caste Survey result has sent shockwaves through the political landscape of the entire country, including Bihar. While the opposition has raised objections to these statistics, states not governed by the BJP have embraced the caste-based census data. Many other states are now voicing the demand for a similar census, inspired by Bihar's example. What's noteworthy is that this caste-based census in Bihar has also unveiled demographic data for people of all religions residing in the state.
Bihar Caste Survey Data
Bihar Caste Survey Data shows that Scheduled Castes account for over 19 per cent of the 13-crore population, while Scheduled Tribes make up 1.68 per cent. The upper castes, or 'savarnas', form 15.52 per cent of state's population. Other Backward Classes (OBCs) comprise 63 per cent of the state's population.
Bhumihars account for 2.86 per cent of the population, while Brahmins make up 3.66 percent. The Kurmis, to which Chief Minister Nitish Kumar belongs, represent 2.87 percent of the population. Musahars constitute 3 percent, and the Yadavas, the community of Deputy Chief Minister Tejashwi Yadav, make up 14 percent of the population.
Bihar Caste Survey Data in Number
Hindu -81.99 percent (107192958)
Islam-17.70 percent (23149925)
Christians-0.05 percent (75238)
Sikh-0.011 percent (14753)
Buddhist- 0.0851 percent (111201)
Jain-0.0096 percent (12523)
Other religions- 0.1274 percent (166566)
No religion-0.0016 percent (2146)
On Gandhi Jayanti, a historic moment unfolds as the Bihar government releases its caste-based survey amid numerous BJP-led conspiracies and legal obstacles. These figures offer a unique opportunity for nationwide comprehensive planning, addressing the needs of marginalized and neglected communities while ensuring proportional representation for minorities.
The government must now prioritize equitable resource allocation based on population representation. Looking ahead to 2024, when our government takes center stage, we pledge to conduct a nationwide caste-based census and challenge the BJP's antagonism towards Dalits, Muslims, and other marginalized communities. This marks a critical step towards justice and inclusivity in our nation.
Keep visiting The Ganga Times for such beautiful articles. Follow us on Google News,  Facebook, Twitter, Instagram, and Koo for regular updates.