The growth of the Indian metro system has been a prominent and significant change. Check out the deepest metro station in India in this article.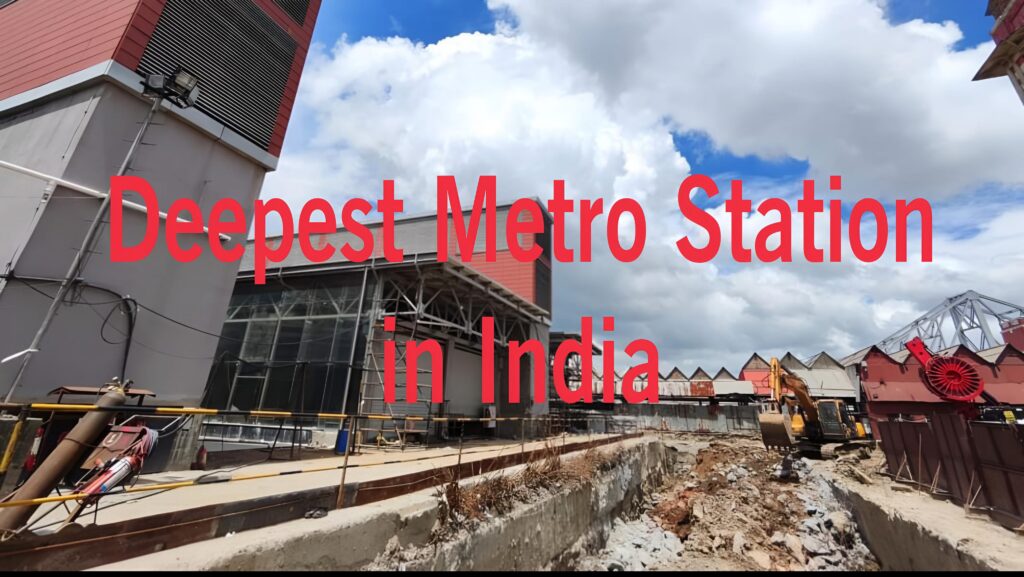 The Indian metro system has changed how people get around in big cities. It began with Kolkata Metro in 1984 and has grown to cities like Delhi, Mumbai, Bengaluru, Chennai, and Hyderabad. Businesses and the government work together to make it happen. The metro uses high-tech stuff like automated trains and tickets you don't need to touch. The train tracks can be above or below the ground, which makes it easier to travel in the city. Metro trains help reduce traffic jams and pollution. They also create jobs and make places near the metro more valuable. There are plans to make more metro lines as cities get bigger.
Deepest Metro Station in India Name
The deepest metro station in India is the Howrah Metro Station, which is located on the green line of the Kolkata Metro. The deepest metro station in Delhi is Hauz Khas metro station, which is 30 meters underground from floor level. The second deepest metro station is the Civil Court metro station in Pune, which has a depth of 33 meters.
Deepest Metro Station in India Depth
The deepest metro station in India is 35 meters deep, which is equal to 115 feet. The Metro train will travel through a 520-meter tunnel under the Hooghly River in only 45 seconds. This tunnel is 33 meters under the water. A part of the East-West Metro line, which connects Howrah Maidan to the Information Technology hub in Salt Lake, is already working. It's currently operating between Sealdah and Sector V stations.
Deepest Metro Station in The World
The deepest metro station in the world is the Arsenalna station in Kyiv, Ukraine. It holds the record for being the deepest underground station, with a platform situated about 105 meters (344 feet) below ground level. It was designed with a deep-level nuclear shelter in mind during the Cold War era. Arsenalna station is part of Kyiv's metro system and serves as a unique symbol of the city's history and the architectural feats achieved in the construction of its metro network.
Keep visiting The Ganga Times for such beautiful articles. Follow us on Facebook, Twitter, Instagram, and Koo for regular updates.