Residential Schools in Jaipur provide a unique learning experience for students, enabling them to gain specialized knowledge, develop interpersonal relationships, and grow as individual learners.
Each of these top five residential schools in Jaipur also offers something special, such as culinary classes or robotics clubs. Whether you are looking for a full-time learning opportunity for your child or want to explore their potential, these residential schools are worth considering.
List of 5 Best Residential Schools in Jaipur
1. Jayshree Periwal International School, Jaipur
The stalwart of modern residential schools, Jayshree Periwal International School, Jaipur is kicking off our list. Located on the outskirts of town, this school provides a mix of modern and traditional educational experiences, focusing on Science and Technology!
Nestled between two lush green gardens, the school prides itself on providing an environment suitable for learning and growth. The sprawling campus houses an array of classrooms, labs, and recreational facilities like Football fields and Basketball courts! The gymnasium is well-equipped for students to stay active and healthy.
JPIS offers a holistic curriculum, including academics, co-curricular activities, extensive sports facilities, and student assessment tools. In addition to this comprehensive syllabus, the school also boasts a state-of-the-art library with books from all over the world available to students 24/7.
Beyond regular studies, guidance is provided to help each child discover their talents, allowing them to grow into their best selves! With a wide range of programs available, JPIS is certainly among the best boarding educational institutions in Jaipur. Jayshree Periwal International School is a prestigious boarding school in Jaipur.
2. India International School, Jaipur
The India International School (IIS) in Jaipur is a standout option for many looking for a global-standard residential school in India. Established in 1990, IIS offers an internationally benchmarked curriculum anchored on the British system.
To back this, IIS offers students the opportunity to sit for GCSE, A/AS Level, and other international examinations held by renowned boards. It also provides teachers with specialized training in order to equip them to apply creative teaching methods in order to keep up with international standards of teaching.
Another great aspect of IIS is its focus on innovation—the school boasts a technology-rich environment where students are encouraged to use robotics and AI technologies while they learn. It also places great emphasis on wellness and holistic education, further contributing to the child's overall development.
3. Neerja Modi School, Jaipur
Are you looking for top-notch residential schools in Jaipur? Neerja Modi School could be your best choice. NMS is the perfect combination of modern education and traditional values. Founded in 2001, this school strives to nurture young minds with a holistic approach.
NMS offers world-class facilities and highly qualified faculty members to ensure students' development in all aspects—academic, sportive, and creative. The campus is sprawling over an area of 20 acres with modern classrooms, labs, a library, a sports ground, and other recreational facilities.
Moreover, students get a chance to participate in various inter-school competitions like debates, dance shows, and other extra-curricular activities. With these competitions and events, NMS cultivates an attitude of learning which boosts the students' self-confidence.
If you want your child to get the best education under one roof then Neerja Modi School should be on your list of choices!
4. SRN International School, Jaipur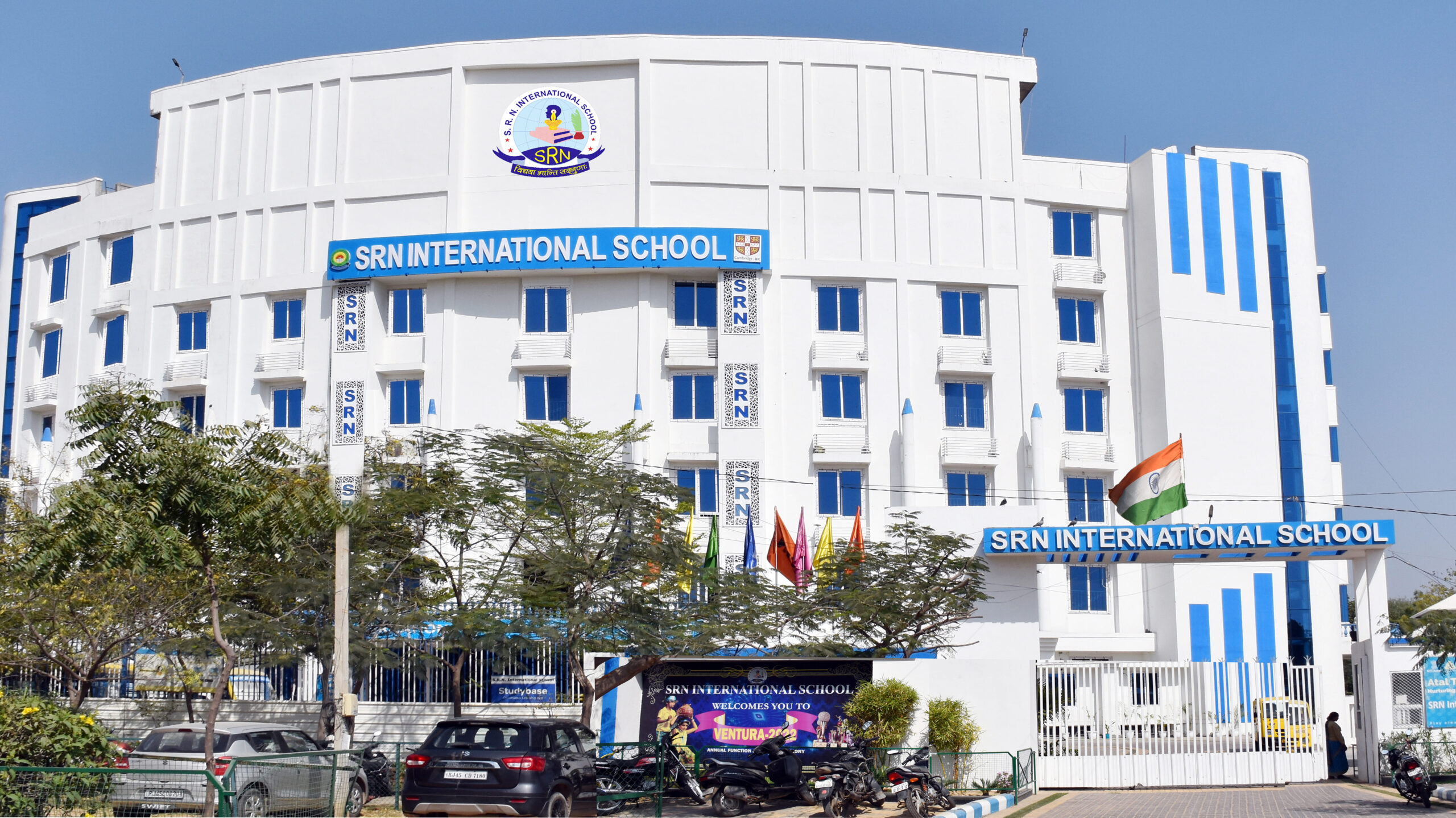 If you're looking for a residential school that can provide your child with an environment full of opportunities to learn and grow, SRN International School, Jaipur, might be the perfect fit.
This residential school provides students with a number of facilities, including a well-stocked library and computer labs, a sports stadium, and other recreational facilities. That can help them develop valuable skills while they pursue learning.
The school follows an international education model with smart classrooms equipped with interactive boards, projectors, and audio-visual systems. This allows students to explore innovative ways of learning through technology and stay updated about the latest happenings around the world.
SRN International also organizes a number of co-curricular activities like outdoor excursions, treks, and camping trips. These activities help develop essential soft skills like problem-solving, communication, leadership, teamwork, and decision-making. In addition to this, it has its own robotics lab to help students develop a better understanding of this trending technology.
Moreover, SRN International offers residential accommodation for students in the form of twin-sharing rooms, which are under 24/7 supervision.
5. Springdales School, Jaipur
When it comes to one of the best residential schools in Jaipur, Springdales School can't be overlooked! This school offers a plethora of courses with modern facilities and an international standard of education.
Springdales School offers a comprehensive curriculum up to Senior Secondary Level, with facilities from pre-primary level to 12th grade. The school aims to provide a quality education that focuses on the overall development of its students through various activities. They also prepare their students for specialized entrance exams by offering advanced coaching and guidance.
Springdales School offers modern facilities like air-conditioned classrooms, laboratories, libraries, sports grounds and sports equipment, computer rooms, Wi-Fi access, etc., in order to provide comfort and convenience in learning. In addition to this, they conduct special activities like music classes, art classes, theatre workshops, etc., which promote the overall growth of their students.
Conclusion
Above all else, when making the decision to send your child to a residential schools in Jaipur, the most important factor to keep in mind is their needs and interests. With quality education and numerous advantages, these schools will provide a solid foundation for your child. Explore these top five boarding schools in Jaipur and find the one that fits your child's needs best!
Keep visiting The Ganga Times for such beautiful articles. Follow us on Facebook, Twitter, Instagram, and Koo for regular updates.