Discover why Virat Kohli is hailed as one of cricket's greatest batsmen. Unmatched across formats, Kohli's consistency, chasing ability, and leadership make him a true maestro of the game.
Virat Kohli has emerged as a cricketing icon, leaving an indelible mark on the sport with his exceptional batting skills. His impeccable technique, consistent performances, and unrelenting desire for runs have propelled him to the ranks of the best batsmen in cricket's history. From the elegant strokes of legends like Bradman to the power of Richards, Kohli has added his own unique flair to the game, revolutionizing the art of batting in the modern era.
With records tumbling and match-winning innings aplenty, Kohli's impact on the game is undeniable. He has become a role model for aspiring cricketers, embodying the dedication, skill, and determination required to reach the pinnacle of the sport, emerging as the greatest batsman in the world of modern cricket. In the annals of cricket, Kohli's name will forever be remembered among the game's luminaries.
5 Reasons Why Virat Kohli is the Greatest Batsman in the World of Cricket
Dominance across Formats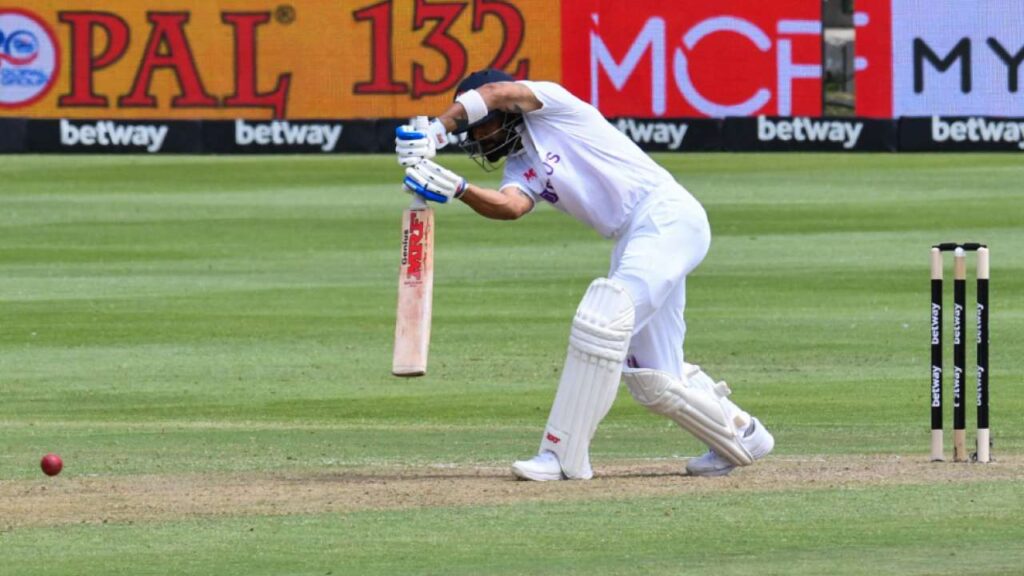 One of the most compelling arguments for Virat Kohli's eminence lies in his exceptional ability to dominate across all formats of the game. His brilliance transcends the boundaries of any particular style of cricket, as he has showcased his mastery in Test matches, One Day Internationals (ODIs), and Twenty20 Internationals (T20Is). Kohli's versatility and adaptability enable him to excel in any conditions, against any opposition.
In ODIs, Kohli's numbers are truly remarkable. He holds the records for being the fastest batsman to reach milestones of 8,000, 9,000, 10,000, 11,000, 12,000 and 13,000 runs in this format. He possesses an astonishing batting average of over 57 and has amassed a record-breaking 47 centuries. His ability to chase down targets with composure has earned him the reputation of a modern-day chase master.
Furthermore, Kohli's prowess in Test cricket is equally impressive. He has consistently delivered outstanding performances against top-notch bowling attacks. With an awe-inspiring average of over 48, including 29 centuries, Kohli has become the epitome of consistency. His exceptional technique, combined with unwavering mental fortitude, makes him a force to be reckoned with in the longest format of the game.
Unrivaled Consistency
The hallmark of any great batsman is consistency, and Virat Kohli epitomizes it like few others. His ability to consistently score runs, match after match, is a testament to his unwavering focus and unrelenting dedication to his craft. Kohli's hunger for runs is insatiable, and he never settles for anything less than excellence.
The sheer volume of runs amassed by Kohli across formats is awe-inspiring. He has shattered numerous records and continues to redefine the boundaries of achievement with every innings. The fact that he has scored the fastest 8,000, 9,000, 10,000, 11,000, 12,000 and 13,000 runs in ODI cricket exemplifies his exceptional consistency.
Mental Strength and Leadership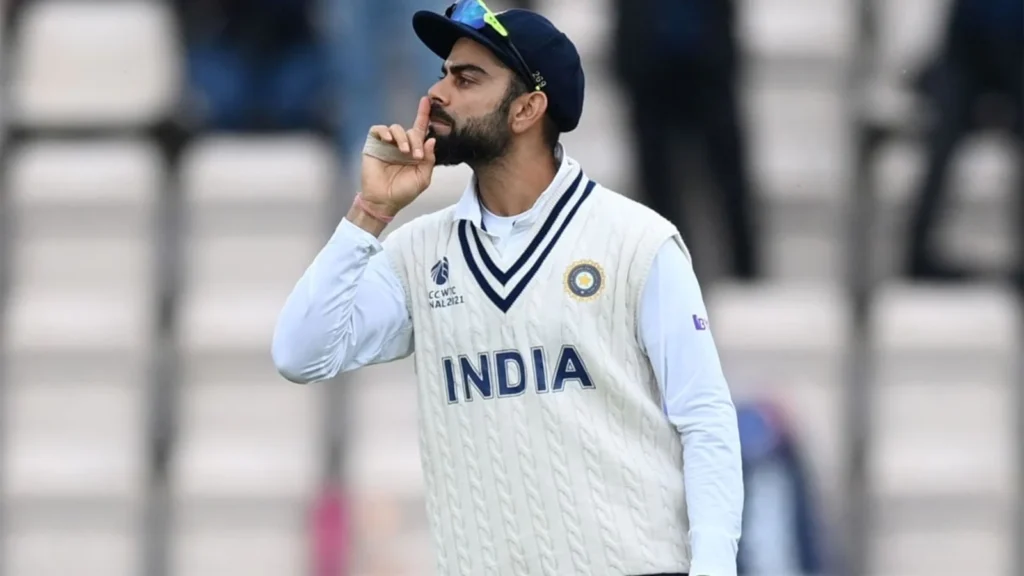 Virat Kohli's leadership skills have been crucial in India's success, with notable achievements under his captaincy. The team has achieved remarkable results, including the historic Test series victory in Australia in 2020-21. Kohli's passion, dedication, and ability to lead by example have inspired his teammates to perform at their best and has made him the greatest batsman in the world in the eyes of fans.
During his captaincy, India won 40 out of 68 Tests, 65 out of 95 ODIs, and 30 out of 50 T20Is. This includes significant limited-overs successes away from home, such as ODI series victories in Australia and South Africa. In Test cricket, India displayed dominance at home and competitiveness on foreign soil, highlighted by their first-ever series win in Australia in 2018/19. Kohli's leadership played a pivotal role in shaping India into a formidable force in international cricket.
Adaptability and Innovation
Virat Kohli is a batsman known for his adaptability and versatility across different formats and playing conditions. He excels in diverse environments, whether it's the seaming tracks of England or the spin-friendly pitches of the Indian subcontinent. Kohli consistently delivers match-winning performances, showcasing his ability to thrive in various situations.
Furthermore, Kohli's innovative and modern strokeplay has transformed the art of batting. He possesses the skill to find gaps with precision and manipulate fielding placements, leaving bowlers puzzled. Kohli combines classical strokes with innovative shots, making him a complete package in terms of batting technique and strategy. His ability to adapt and innovate has played a significant role in his success as a batsman and has left a lasting impact on the game.
Unmatched Chasing Ability
Virat Kohli's ability to chase down daunting targets and guide his team to victory is truly remarkable. He has earned a reputation as one of the greatest chase masters in the history of cricket, showcasing an extraordinary knack for finishing matches under pressure.
Kohli's record in successful run-chases is nothing short of astonishing. He holds the record for the highest number of centuries (26) while chasing in ODIs. Notably, he achieved this feat in just about 150 innings, far fewer than any other player. He has an exceptional average of over 60 in successful chases, demonstrating his ability to thrive in high-pressure situations.
Moreover, Kohli holds the record for the fastest century in ODIs while chasing. He achieved this feat in just 52 balls against Australia in 2013, showcasing his aggressive yet controlled approach to batting. His ability to assess the situation, build partnerships, and pace his innings with precision makes him a formidable force in run-chases.
Furthermore, the greatest batsman in the world in T20Is has also showcased his incredible chasing prowess. He holds the record for the most runs (4008) while chasing in this format. His average of over 70 in successful T20I chases exemplifies his consistency and ability to guide his team across the finish line.
Kohli's remarkable record in chasing situations underscores his mental strength, composure, and the ability to thrive under pressure. His adaptability, strike rotation, and ability to accelerate when needed make him a nightmare for opposition bowlers when the target needs to be chased down.
In addition to his exceptional records and statistics across formats, Virat Kohli's unmatched ability to chase down targets further solidifies his reputation as one of the finest batsmen in cricket's history. His remarkable success rate, extraordinary average, and numerous records in successful run-chases highlight his ability to deliver under immense pressure, making him the greatest batsman in the world of cricket. Virat Kohli's dominance in this aspect of the game sets him apart and adds another compelling reason to celebrate his extraordinary batting prowess.
(Stats till September 2023)
Also Read: Top 10 Best Cricketers in the World (All Time)
Keep visiting The Ganga Times for such beautiful articles. Follow us on Facebook, Twitter, Instagram, and Koo for regular updates.