A select few games stand out in the huge gaming universe, not just for their gameplay but also for the communities they have fostered. These are Free Fire, The Sims 4, Coin Master, Pokemon Go, and Clash of Clans, five games that have won the hearts of millions. Let's go out on a quest to learn what makes these games so unique.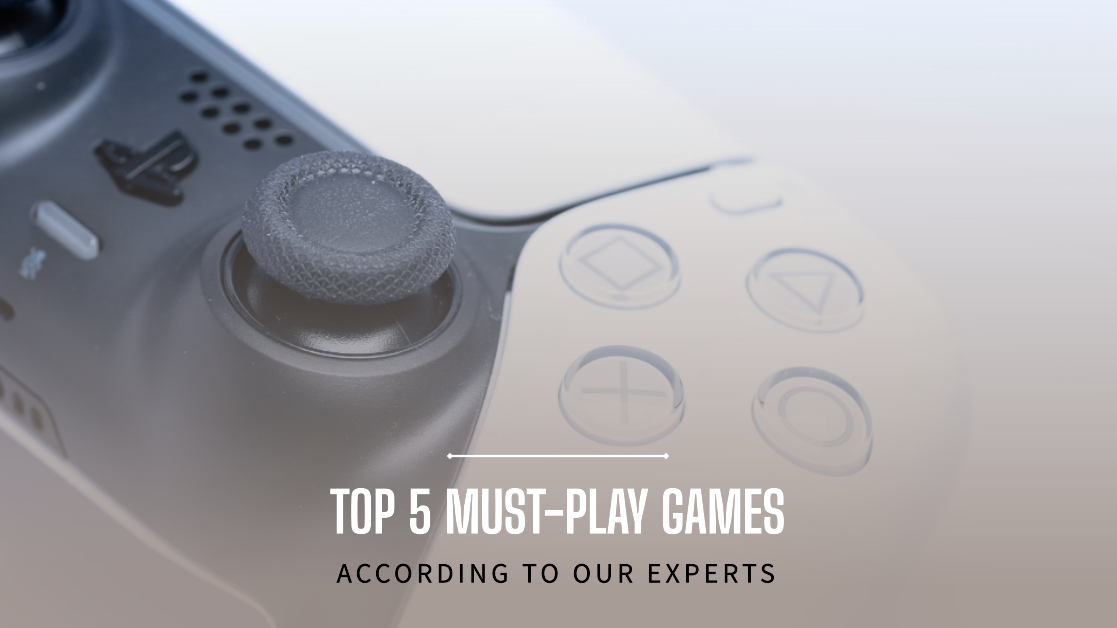 You Must Play These 5 Games (Free Fire, The Sims 4, Coin Master, Pokemon Go, Clash of Clans)
Gaming is an experience rather than merely a past time. And these five games provide experiences that are unparalleled. These games accommodate a broad range of likes and inclinations, from fighting in virtual battlefields to creating fantasy worlds.
Free Fire
Overview of Free Fire: Explore the world of Free Fire, the wildly popular battle royale game. It's understandable why it's a favorite among many with its fast-paced action and strategic gameplay.
Gameplay Mechanics: Be the last person standing by dropping into an island with 49 other players and scavenging for weapons. Sounds basic? Rethink that! Every battle is a different challenge since safe zones are always becoming smaller and opponents are aggressive.
Why it's a Must-Play: Beyond the heart-pounding action, Free Fire provides a wide variety of characters, each with their own special skills, guaranteeing that no two games are alike.
Tips and Tricks for Beginners: You're a new player. Keep in mind to avoid the mob, steal fast, and constantly move around. And don't forget to team up with friends for an added advantage!
The Sims 4
What Makes The Sims 4 Unique: Ever wished you could play God? You are able to accomplish it in The Sims 4. Create and manage virtual individuals, directing their lives as you see proper.
Building Your Dream Life: There are countless options available, from constructing your ideal house to selecting your Sim's profession.
Expansions and Add-ons: There is always something new to discover thanks to the numerous expansion packs, which cover everything from urban life to mystical creatures.
Tips for New Simmers: Make sure your Sim's fundamental requirements are being satisfied before moving forward. As you get more adept at it, explore their goals and develop their narrative.
Coin Master
The Appeal of Coin Master: Coin Master, you may combine the exhilaration of spin machines with the base-building tactic. go to the top by spinning, raiding, and building!
Spinning and Raiding: Spin the wheel to get prizes, then use them to improve your town or go on a treasure hunt to find other people's loot. Also you can get free Spin coin master haktuts from websites.
Strategies to Boost Your Village: Defend your resources! Don't forget to update your structures and make sure you have adequate shields.
Engaging with Friends: Become friends, trade cards, and expand your towns with one another.
Pokemon Go
The Real-World Adventure: Go outside and capture Pokémon there! The virtual and physical worlds are combined in Pokémon Go, motivating users to discover their surroundings.
Catching and Battling Pokemon: You may find Pokémon anywhere, including parks and famous sites. Educate them, engage in combat with pals, and excel as a Pokémon Trainer.
Events and Community Days: Participate with millions of others at special events, capture uncommon Pokémon, and honor the spirit of community.
Tips for Trainers: Be mindful of your surroundings at all times. Additionally, keep in mind that in a raid, working together is everything!
Clash of Clans
Building Your Clan from Scratch: Create a little settlement and watch it develop into an impregnable stronghold. Train your army, join a clan, and engage in mighty battles!
Strategies for Defense and Attack: Balance is crucial when developing defense and attack strategies. While having one is necessary,
Clan Wars and Collaborations: Work together with fellow clan members to plan attacks on rival clans.
Tips for Clan Leaders: Communication is key, thus clan leaders should remember that. Make sure everyone is in agreement and keep in mind that it's all in good fun!
The Impact of These Games on the Gaming Community
Popularity and Player Base: With millions of players throughout the globe, these games have fostered international communities.
Awards and Recognitions: They have an influence beyond their numerical value. These games have received recognition for their creativity and value to the gaming sector.
Community Engagement and Events: The interaction is real and apparent, from in-game events to real-world meets.
Safety Tips While Playing
Digital Well-being: • Be mindful of your digital wellbeing and take pauses. It's simple to lose yourself in a game, yet the real world is waiting.
In-app Purchases: These games are available for in-app purchase even if they are free to play. Save your money!
Interacting with Others Safely: Always use caution while speaking to strangers, both in-game and outside of it.
Conclusion
Few games have had as big of an influence on the gaming industry as Free Fire, The Sims 4, Coin Master, Pokemon Go, and Clash of Clans. These games offer hours of amusement, social interaction, and life-changing events regardless of your gaming experience. What are you still holding out for? Explore the magic for yourself by diving in!
FAQs
How do I start with Free Fire
Simply download the game from your app store, create an account, and jump into your first match!
What's the best way to progress in The Sims 4
Focus on your Sim's aspirations and needs. As you fulfill them, you'll earn points to further enhance their lives.
Can I play Coin Master without spending real money
Absolutely! While in-app purchases can speed up progress, the game is entirely playable without spending a dime.
Is Pokémon Go still popular
Yes! With regular updates and events, the Pokémon Go community is as vibrant as ever.
How do I join a clan in Clash of Clans?
You can either create your own clan or join an existing one by searching for it in the game.
Are these games safe for children?
While these games are designed for all ages, it's essential for parents to monitor their children's gameplay, especially regarding in-app purchases and interactions with others.
Keep visiting The Ganga Times for such beautiful articles. Follow us on Google News, Facebook, Twitter, Instagram, and Koo for regular updates.