According to an official notification issued by the South Eastern Railway, the inaugural run of Odisha First Vande Bharat Express from Puri to Howrah is tentatively scheduled on May 15.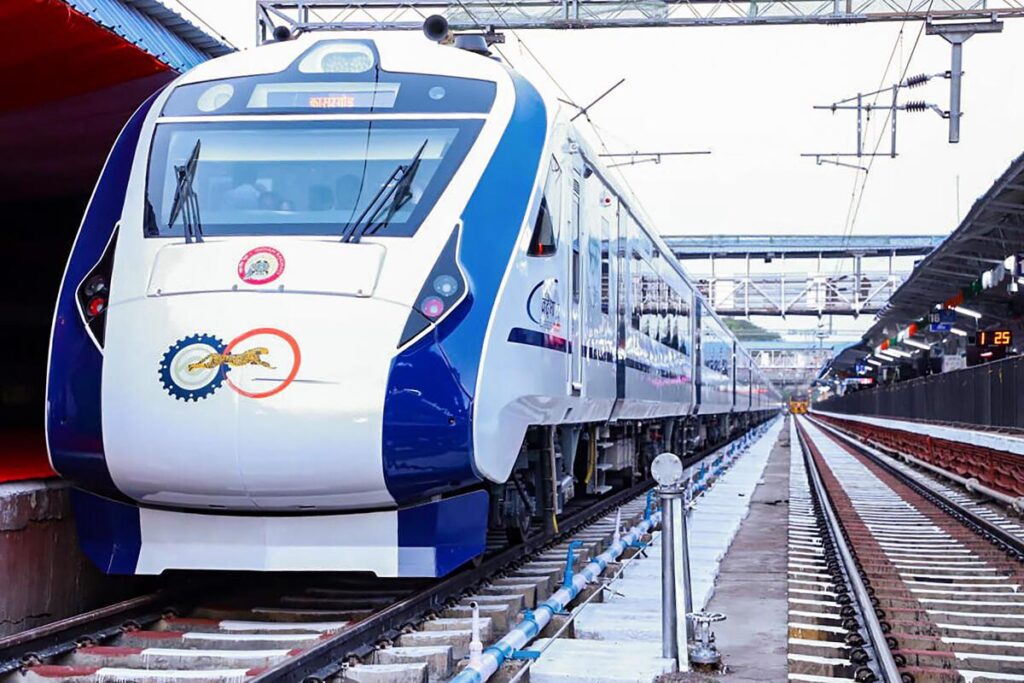 Indian Railways is all set to add the latest Vande Bharat Express in India on the Howrah-Puri route. Following the pattern of all the trains, the new semi-high-speed train will be flagged off by Prime Minister Narendra Modi. The trial run for the new train was conducted by Indian Railways in April 2023 and is now all set to begin its operations.
Odisha First Vande Bharat Express
Howrah-Puri Vande Bharat Express will be the second Vande Bharat train in West Bengal, the first one being Howrah-New Jalpaiguri. Vande Bharat Express is faster with more prominent features than any other train in the country. The train was first launched for travel from the national capital Delhi to Varanasi.
Odisha First Vande Bharat Express Timing
From Howrah, the train will likely be scheduled to leave at 5:50 am and arrive in Puri at 11:50 pm. From Puri train is scheduled to leave at 2 pm and arrive in Howrah at 7.30 pm.
Odisha First Vande Bharat Express Stop
Between West Bengal's Howrah and Odisha's Puri, the train will cover a distance of around 500 km. This train stops at the following stations 1) Howrah 2) Khurda Road Junction 3) Bhubaneswar 4) Cuttack 5) Jajpur Keonjhar Road 6) Bhadrak 7) Balasore 8) Haldia 9) Puri
Odisha First Vande Bharat Express Travel Time
The Odisha First Vande Bharat Express will cover the aforementioned distance in around 5 hours and 30 minutes. This will facilitate the passengers on the route with faster connectivity. Presently, the fastest train on the route is Shatabdi Express. It takes around 7 hours and 35 minutes to cover the same distance.
Odisha First Vande Bharat Express Ticket Price
Odisha First Vande Bharat will cost the Chair Car to travel from Howrah to Puri will be around Rs. 1,590, including Rs. 308 for dining expenses. The Executive Class costs will probably be Rs 2815, including Rs 369 for catering. If any passengers book tickets without food, then they will get tickets at a cheaper price.
How to Book a Ticket in Odisha First Vande Bharat
Step 1: Visit to IRCTC e-ticketing website at irctc.co.in and log in to your account.
Step 2: Enter origin and destination details.
Step 3: Select the date of travel
Step 4: Choose the train name
Step 5: Select either AC Chair car or Executive in the type.
Step 6: Fill in the passenger details and review them. If you want a ticket price at a cheaper price, then book a ticket without food.
Step 7: Finally, make the payment and carry your ticket on your mobile in PDF format, Text or printout while travelling.
Keep visiting The Ganga Times for such beautiful articles. Follow us on Facebook, Twitter, Instagram, and Koo for regular updates.