India is full of ancient temples and monuments that have been around for centuries. There are many oldest temples in India, over 10,000 years old.
India is truly a place of historical beauty, from the famous Taj Mahal to the countless other religious temples scattered across the land. For those looking to explore India's oldest temples, we have compiled a list of the top ten oldest temples in India that will take your breath away. These temples, some of which are over 10,000 years old, are a testament to India's rich culture and vibrant history. Read on to discover the oldest temples in India, and plan your next trip to explore these magnificent places.
List of Top 10 Oldest Temples in India
1) Meenakshi Temple, Tamil Nadu
Located in the city of Madurai, the Meenakshi Temple is considered one of the oldest temples in India and is believed to have been constructed during the 7th century C.E. This temple is dedicated to the Hindu gods Shiva and Parvati, and its architecture is simply stunning. The complex consists of gopurams (gateway towers), each exquisitely decorated with sculptures, carvings, and ornate decorations. India's Oldest temple is 2900 years old.
The inner sanctums are adorned with a profusion of colours, vibrant murals, and intricate carvings that will take your breath away. There are also massive lingams (symbols of the god Shiva). The temple has several other attractions, including a beautiful garden, pond, and art museum. Visiting this ancient temple is sure to be an unforgettable experience.
2) Maa Mundeshwari Temple, Bihar
Located in Bhabua, Maa Mundeshwari Temple is the oldest temple in Bihar and one of the oldest temples in India. The temple is dedicated to Goddess Mundeshwari, and it is believed that the temple was built in 108 CE. It is a beautiful and serene shrine surrounded by lush green hills and dense forests, making it a great spot for a spiritual getaway.
The main shrine has a Mandapa on its roof, which is believed to be one of India's oldest surviving roofed temples. The temple's architecture is typical of ancient temples in India, with intricately carved sculptures and exquisite stone carvings adorning its walls.
The temple also hosts various festivals and rituals throughout the year, making it a great destination for a pilgrimage. Visitors flock to this ancient temple to experience its spiritual energy and to pay their respects to the deity who resides here. Whether you are looking for spiritual refuge or simply want to experience the charm of this ancient temple, Maa Mundeshwari Temple is worth visiting.
3) Badami Cave Temples, Karnataka
Located in the Bagalkot district of Karnataka, the Badami Cave Temples are some of the oldest temples in India, dating back to the 6th century. The complex is made of four cave temples carved into a sandstone hill and dedicated to Lord Vishnu and Lord Shiva. The caves are known for their intricate carvings and sculptures, depicting Hindu deities and stories from Hindu mythology.
Badami Cave Temples are an important archaeological site in India, with their stunning architecture and intricate carvings. These caves offer visitors an opportunity to explore India's rich history and culture and admire the intricate carvings that still survive from the 6th century.
4) Konark Sun Temple, Odisha
Located in Odisha, the Konark Sun Temple is an iconic Hindu temple dedicated to the Sun God. It was built by the Eastern Ganga Dynasty King Narasimhadeva I between 1238 and 1264 and is renowned for its grandeur and architectural beauty. This imposing temple is built in the shape of a huge chariot, with 24 wheels and seven horses, driven by Surya, the Sun God.
Konark Sun Temple stands as a testament to the brilliant achievements of medieval Indian architecture. The temple complex is decorated with numerous sculptures depicting various themes from religious, mythical, and secular literature. The temple is also listed as a UNESCO World Heritage Site and attracts thousands of visitors each year who are awestruck by its grandeur and beauty.
5) Tungnath Temple, Uttarakhand
Located in the beautiful Uttarakhand, the Tungnath Temple is believed to be more than 1000 years old and is one of the oldest temples in India. It is dedicated to Lord Shiva and is believed to have been built by the Pandavas during the Mahabharata period. The temple is situated at an altitude of 3,690 m and is surrounded by stunning Himalayan mountains.
This temple is considered the highest temple of Lord Shiva and is part of the Panch Kedar pilgrimage, which includes five temples dedicated to Lord Shiva in the Garhwal region. It is also said that Adi Guru Shankaracharya visited this temple. Tungnath temple is the oldest shiv temple in Uttrakhand.
The architecture of the Tungnath Temple is a mix of Hindu and Buddhist styles, and its walls are intricately carved with beautiful sculptures depicting several Hindu deities. Its main deity is Lord Shiva, enshrined in the sanctum sanctorum.
Apart from the religious significance of this temple, it also offers some stunning views of the surrounding hills and forests. The route to this temple passes through lush green valleys and gorgeous waterfalls, making it a perfect destination for a spiritual journey.
6) Dilwara Temples, Rajasthan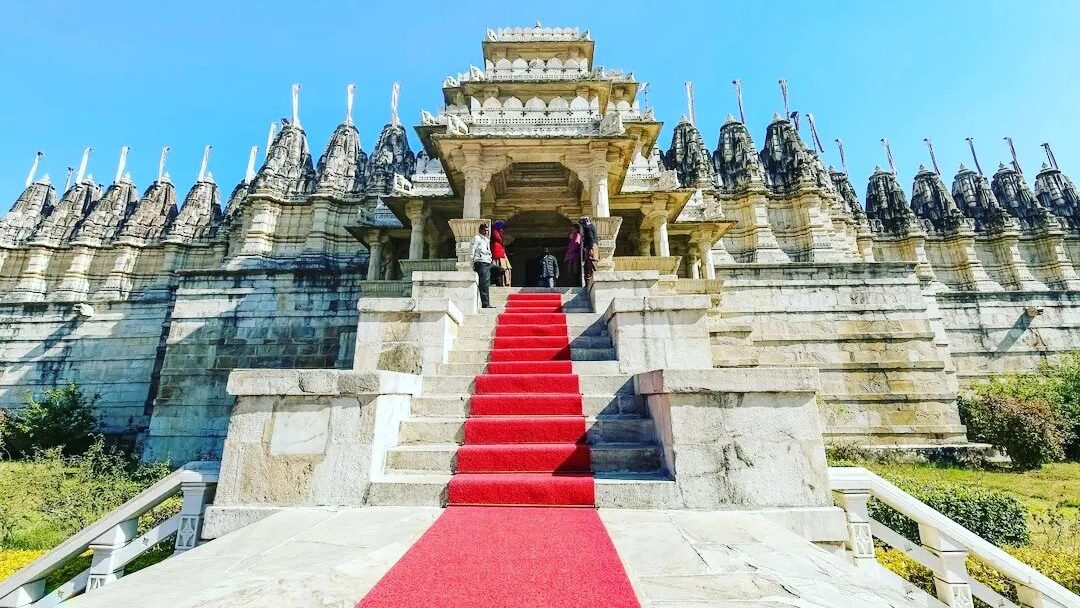 The Dilwara Temples of Rajasthan are some of India's oldest and most beautiful temples. Located near the town of Mount Abu, the temples were constructed between the 11th and 13th centuries. Built by the Porwad brothers – Vastupal and Tejpal – both ministers of a Virdhaval, the Vaghela ruler of Gujarat. The temples are renowned for their intricate carvings and grand architecture.
The temple complex comprises five individual temples, each dedicated to different Jain Tirthankaras. The main temple, Vimal Vasahi Temple, is dedicated to Lord Rishabha, with intricate marble latticework and detailed stone friezes. The other four temples are no less impressive, each with its unique architectural style.
Visiting the Dilwara Temples is an experience not to be missed. They offer a glimpse into India's ancient past and provide visitors with a sense of peace and tranquillity that cannot be found anywhere else. The exquisite artistry of the temple carvings will leave you in awe, while the peaceful atmosphere of the surrounding hills will stay with you long after you leave.
7) Sree Virupaksha Temple, Karnataka
Sree Virupaksha Temple is an incredible Hindu temple complex that dates back to the 7th century. Dedicated to Lord Virupaksha, a form of Shiva, the temple has been a pilgrimage site for centuries and is an iconic monument of Hampi.
This temple has been renovated several times, with some renovations dating back to the 15th century. Sree Virupaksha Temple is a large complex featuring several shrines, each dedicated to different deities.
The temple complex also features several impressive sculptures that depict various religious stories. These sculptures add to the beauty of this iconic monument and make it a must-visit destination for history and architecture buffs.
The area around Sree Virupaksha Temple is filled with vibrant markets where you can find unique souvenirs. This vibrant atmosphere makes this temple a great place to explore and soak in the culture and history of India.
8) Kailasha Temple, Aurangabad
The Kailasha Temple is an ancient Indian temple located in Aurangabad, Maharashtra. The temple was built between 600 AD to 1000 AD by Krishna I of the Rashtrakuta Dynasty and is believed to be the oldest temple in India. The temple is dedicated to Lord Shiva, one of the most important deities in Hinduism. It is one of India's largest and most impressive monolithic rock-cut temples.
The Kailasha Temple has an impressive exterior featuring a series of statues depicting various deities and scenes from Hindu mythology. Inside, visitors will find intricately carved sculptures of gods, goddesses, animals, and scenes from Hindu epics. The temple also features a shrine dedicated to the god Shiva, along with a lingam (a phallic symbol representing the god) and Nandi (the bull that serves as Shiva's vehicle).
The temple is a popular tourist attraction due to its architectural beauty and rich history. It is also a major pilgrimage site for Hindus from all over India to worship at the temple. The Kailasha Temple has been declared a UNESCO World Heritage Site and is recognized as one of India's most significant archaeological sites.
9) Mahabalipuram Temple, Tamil Nadu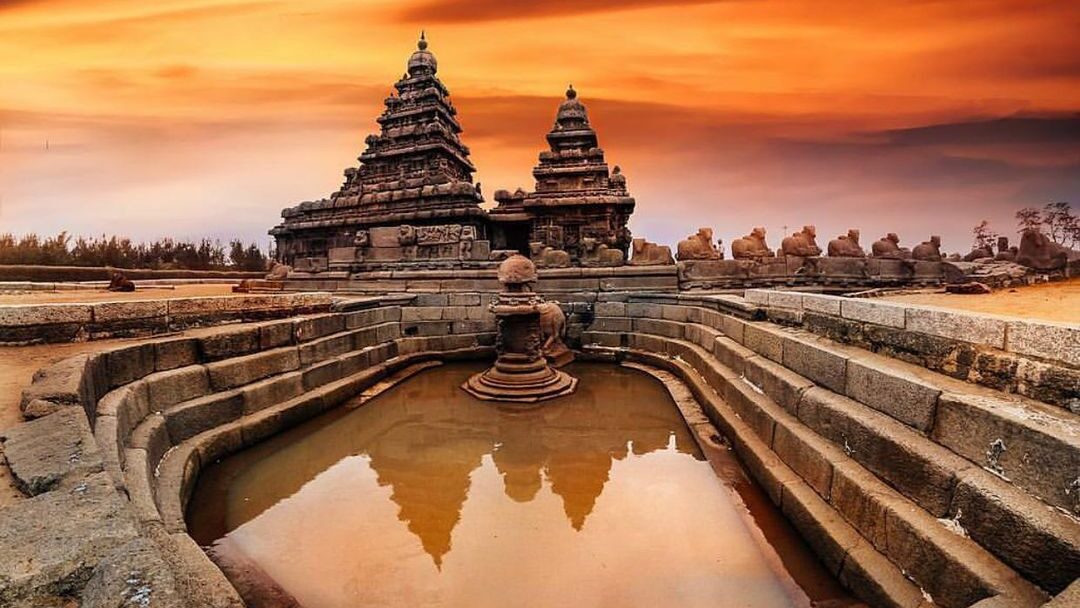 The Mahabalipuram Temple is located in Mahabalipuram, Tamil Nadu. This temple is dedicated to the Hindu gods Lord Shiva and Lord Vishnu and is one of the oldest temples in India. The temple was built between 700 and 728 CE and is considered a UNESCO World Heritage Site.
The Mahabalipuram Temple is an ornate temple with intricately carved stone pillars and walls. The temple is also home to several sculptures and carvings, including a famous sculpture of the god Shiva known as the "Ardhanariswara." The Mahabalipuram Temple is a popular tourist destination that thousands of tourists visit yearly.
10) Brahmaji Temple, Rajasthan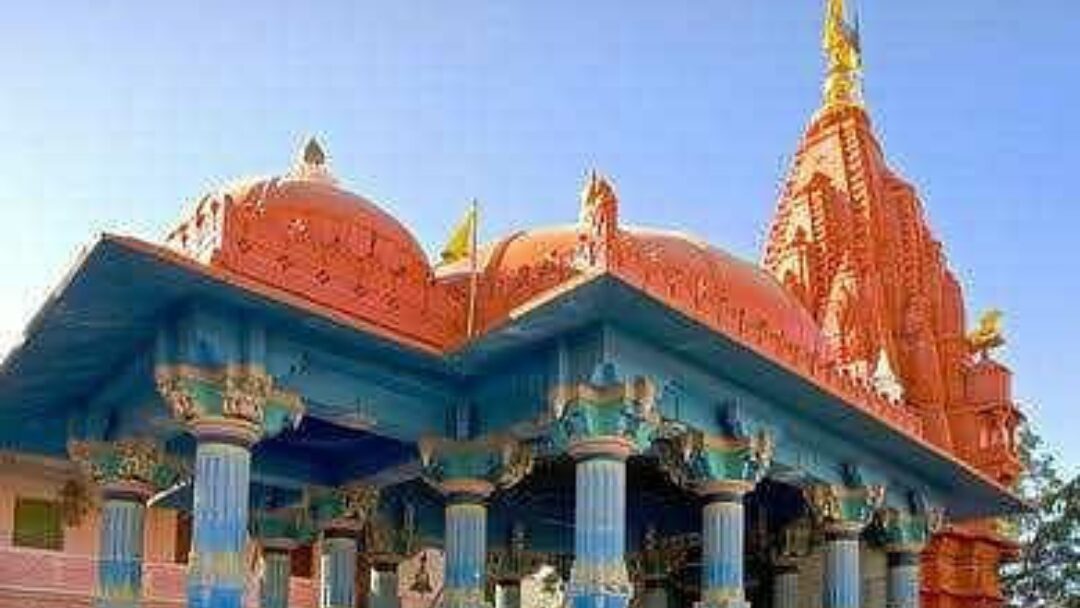 One of the oldest temples in India is the Brahmaji Temple in Rajasthan. Built-in the 14th century, this temple is dedicated to Lord Brahma and is one of the most ancient temples devoted to one of the three Hindu gods.
Located near Pushkar Lake in Ajmer, this temple is known for its unique architecture and colourful carvings. It comprises a square-shaped sanctum sanctorum along with many Sabha Mandaps or mandaps and a Jagmohan Mandap. The walls also display several beautiful paintings and carvings of gods, goddesses, and creatures from Hindu mythology.
From its architectural grandeur to its historical importance, Brahmaji Temple stands tall among some of India's most ancient places of worship.
Conclusion
Each of these temples has its tale to tell and its contribution to make to the rich tapestry that is Indian culture. If you're ever in India, visit these ancient masterpieces and experience a little bit of history for yourself.
Keep visiting The Ganga Times for such beautiful articles. Follow us on Facebook, Twitter, Instagram, and Koo for regular updates.