IP University has many colleges which offers Bachelor of Computer Applications(BCA) program. We have shortlisted the seven best IPU BCA Colleges which is accepting CUET 2023.
The BCA is known as one of the most effective courses for a successful career in terms of employment. The IT sector is a major employment provider for BCA students. The scope of BCA is really vast and students get a chance to learn about many subjects such as computer programming, computer networking, mathematics, software engineering and Database Management Systems. A Bachelor of Computer Application (BCA) is ideal for those who love computers and want to gain deep knowledge about computers and make a career in them.
List of 7 Best IPU BCA Colleges Accepting CUET 2023 Score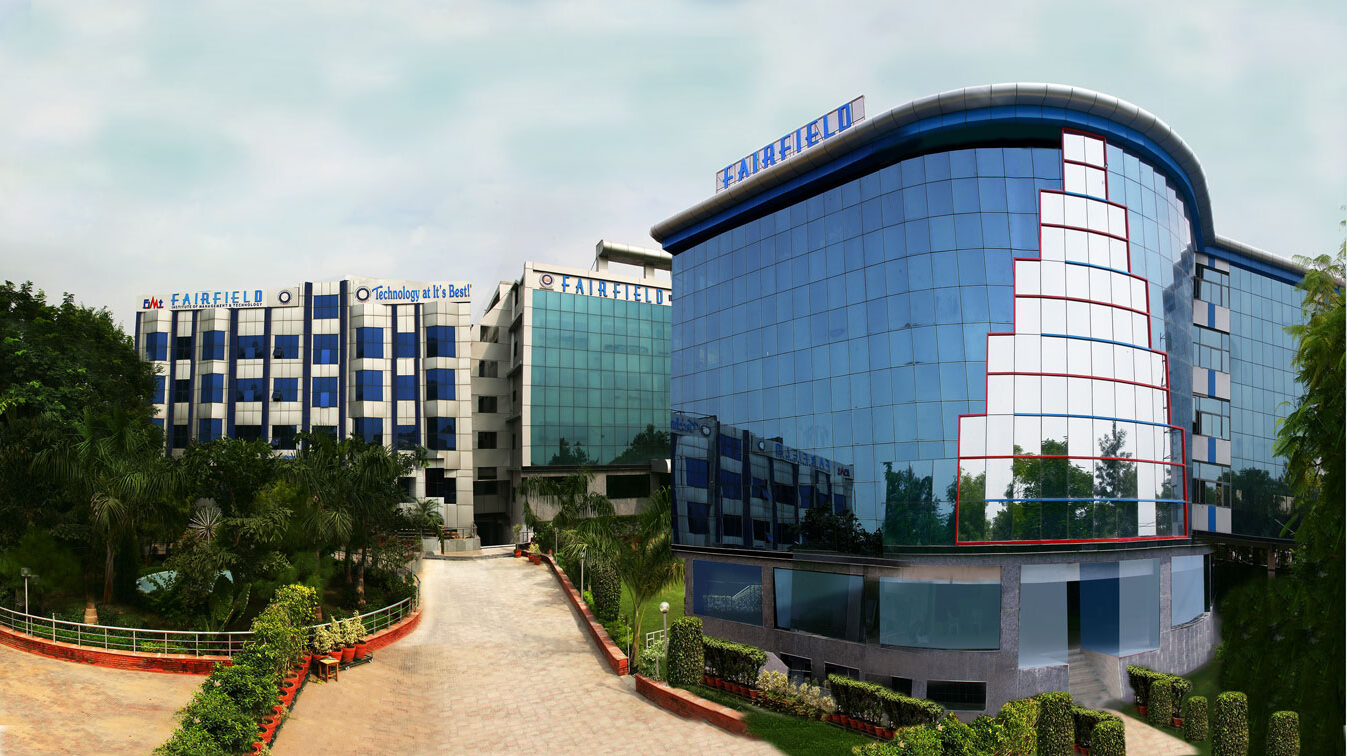 The Fairfield Institute of Management and Technology (FIMT) is a NAAC-accredited prestigious college in Delhi. Established by the Fairfield Group of Institutions, it is an 'A' Grade College approved by the Government of NCT of Delhi, affiliated to the prestigious Guru Gobind Singh Indraprastha University. FIMT is backed by a legacy of 46 years of shaping students' careers in the country in areas of Management, Commerce, Teachers' Education, Journalism, Information and Communication Technology, Humanities, and Law and Legal Studies.
During the 3 years BCA course in FIMT, college students get insight into the field of research and development of software with regular interaction from industry & academic personalities through workshops, Internships, visits & guest Lectures. FIMT College has a very active placement cell and they organise campus placement with many top companies like Infosys, Amazon, Cognizant, Microsoft, HCL, TCS, Concentrix, British Telecom, Network Bulls, IBM, and many more. The infrastructure and placement of FIMT make it one of the top IPU BCA colleges in Delhi.
2. Jagan Institute Of Management Studies, Rohini, Delhi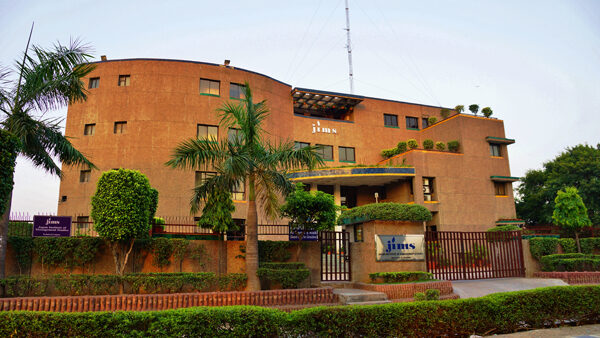 Jagan Institute of Management Studies (JIMS) imparts professional education at postgraduate and graduate levels in the fields of Management and Information Technology. Established in 1993, in the last 30 years, developeded highly skilled and professional human resources for industry and business. The institute has earned appreciation and accreditations from various Govt. Bodies, industry associations and leading newspapers and channels.
These include NBA, AIU, NAAC, National Institutional Ranking Framework (NIRF), FICCI, ASSOCHAM, Times of India, Competition Success Review, Business Standard, Business Today, etc. JIMS Rohini has updated computer labs, Wi-Fi enabled environment and result-oriented faculty to ensure skill development leading to excellence amongst students
3. Vivekananda Institute Of Professional Studies, Pitampura, New Delhi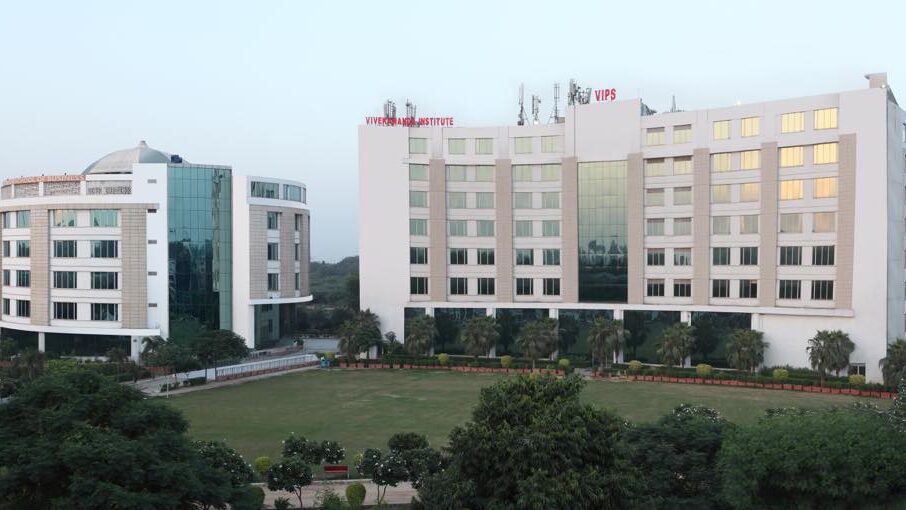 Dr. S.C. Vats, founder of Vivekananda Institute of Professional Studies (VIPS) in the year 1997. VIPS was established maintained and promote centres of excellence for imparting quality professional education comparable with the best in the world. VIPS has an eco-friendly lush green campus spreading over five acres of land.
The institute is an ultra-modern, centrally air-conditioned edifice with state-of-the-art infrastructure. The campus is Wi-Fi enabled and supported with Cloud Computing powered 'Learning Management Systems'. Class Rooms are well it with natural light and equipped with Smart Boards and Projectors for an enhanced learning experience. Overall, JIMS Rohini is one of the excellent IPU BCA colleges.
4. Sirifort College Of Computer Technology & Management, Rohini, New Delhi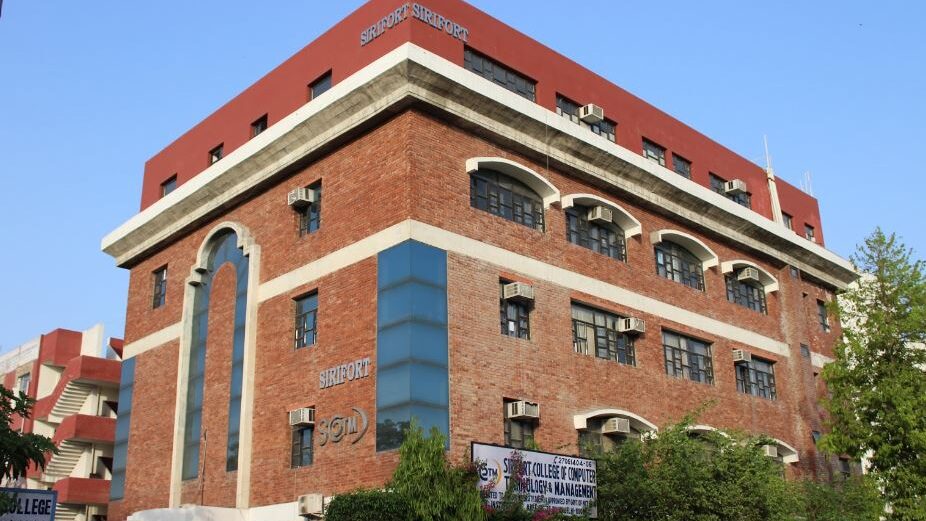 Sirifort College Of Computer Technology & Management is a ISO 9001:2008 Certification college affiliated with GGSIPU, New Delhi has more than 24 Years of Academic Leadership. The college is run under the Surjan Singh Risal Singh Memorial Education Society (Regd). It was established in 1999 under the dynamic leadership of its founder Chairman Sh. S.S.Dagar.
SIMS offers some of the finest placement opportunities to its students through highly connected board of directors, adjunct faculty members and alumni. Interaction with large corporate houses, MNC and Educational Institutes is a regular feature at SIMS. To get admission to SIMS Rohini, students should have 50% marks in 10+2 or equivalent in any discipline with Mathematics or Computer Science from a Board recognized by the Government of India and must have appeared in IPU CET or CUET.
5. Maharaja Surajmal Institute, Janak Puri, New Delhi
Maharaja Surajmal Institute is a technologically well-equipped educational institute. The institute provides various facilities for both students and faculty to use, learn and enhance their skills and knowledge in the field of computers and technology.
The institute has nine well-equipped, spacious and well-maintained computer labs with around more than 30 latest computer systems in each lab which are interconnected to each other through means of LAN. Maharaja Surajmal Institute has an air-conditioned auditorium with a seating capacity of 500 persons equipped with an LCD projector, a large LCD screen and a modern Public Announcement System.
6. Jagannath International Management School, Vasant Kunj, New Delhi
Jagannath International Management School, Vasant Kunj uses different aids like LCDs, Overhead Projectors, Slide Projectors, Televisions, Still Digital and Video Cameras, etc to make learning interesting. The institute has a well-developed library with more than 15,000 text & reference books, 200 periodicals and journals. Computer Labs are equipped with State of Art computers which are fully networked with internet facilities.
Students have hands-on practical experience in these labs to enhance their skill level along with theoretical knowledge. Summer Internship & Mentoring programs in such as HCL, Genpact, NSIC, Cetpa InfoTech, KVCH, C Sharp Corner, Training Basket, Deloitte, Network Bulls, Altudo Ltd, Aptron Pvt Ltd.APPWARS technologies, Web much Software Pvt. Ltd, Technocord Pvt. Ltd, Online Troubleshooters, TechExplica etc.
7. Trinity Institute Of Professional Studies, Dwarka, New Delhi
Trinity Institute of Professional Studies (TIPS), Dwarka is NAAC accredited and has been ranked A+ Grade by SFRC, Government of Delhi. TIPS is one of the most well-known and one of the top IPU BCA colleges, affiliated to Guru Gobind Singh Indraprastha University. The institute organizes mock assessments and personality development programs on a regular basis to train students for the industry.
Students complete a summer internship as part of their program at the end of the fourth semester. TIPS, Dwarka offers excellent Placements for BCA students. Many top companies like Infosys, Amazon, Cognizant, Microsoft, HCL, Capgemini, Aricent, TCS, Concentrix, British Telecom, Network Bulls visit every year for campus placement.
Keep visiting The Ganga Times for such beautiful articles. Follow us on Facebook, Twitter, Instagram, and Koo for regular updates.