Most beautiful Muslim actresses: Have a look at the top 10 most beautiful and hottest Muslim actresses from around the world. These beautiful Muslim women are style icons and beauty sensations in their countries.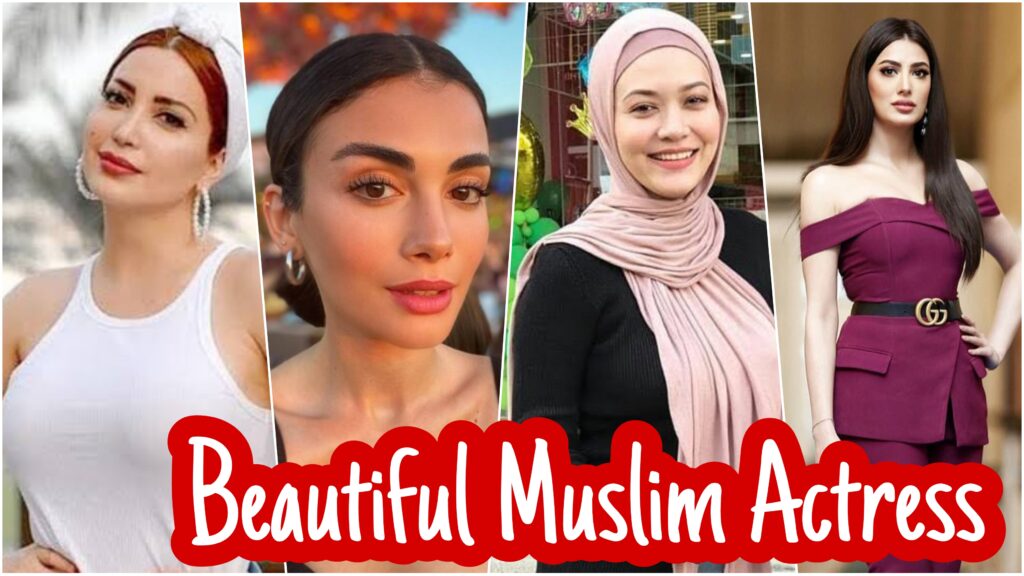 We often talk about American, Indian, and European movie fraternities, while the acting talents from the Arab and Muslim world seldom get mentioned in the mainstream media. There are a lot of beautiful actresses and celebrities in the community that goes unnoticed. In this, article, we shall learn about some of the most beautiful Muslim actresses. These Muslim women have made quite a name in the movie world with their acting skills, style sense, and hotness.
List of the Top 10 Most Beautiful Muslim Actresses
Mehwish Hayat
Ozge Yagiz
Sara Ali Khan
Bella Hadid
Fahriye Evcen
Rawan bin Hussain
Nesreen Tafesh
Rima Fakih Slaiby
Fatima Sana Sheikh 
Syatilla Melvin
10 Most Beautiful Muslim Actresses
1. Mehwish Hayat
Mehwish Hayat is a Pakistani actress, known for her incredible acting talent and bold avatar in her films. She was born on 6 January 1988 in Karachi. Hayat is among the hottest Pakistani actresses and has been a leading lady in the country's film fraternity. She has been part of some successful Pakistani films, including Jawani Phir Nahi Ani (2015), Load Wedding (2018), and London Nahi Jaungi (2022). Thanks to her elegant and stylish avatar, she is considered among the most beautiful Muslim actresses in the world.
2. Ozge Yagiz
Ozge Yagiz is a gorgeous Turkish actress, born in Istanbul on 26 September 1997. Over her short stint in the Turkish film industry, she has been successful in making her presence felt with her amazing acting talent and charming attitude. One of the most beautiful Muslim actresses, Ozge made her acting debut with Adını Sen Koy (2018) and went on to perform the lead role in Yemin, Sol Yanım, and İçimizden Biri. She enjoys a considerable fan following on social media, with over 3.3 million followers on Instagram.
3. Sara Ali Khan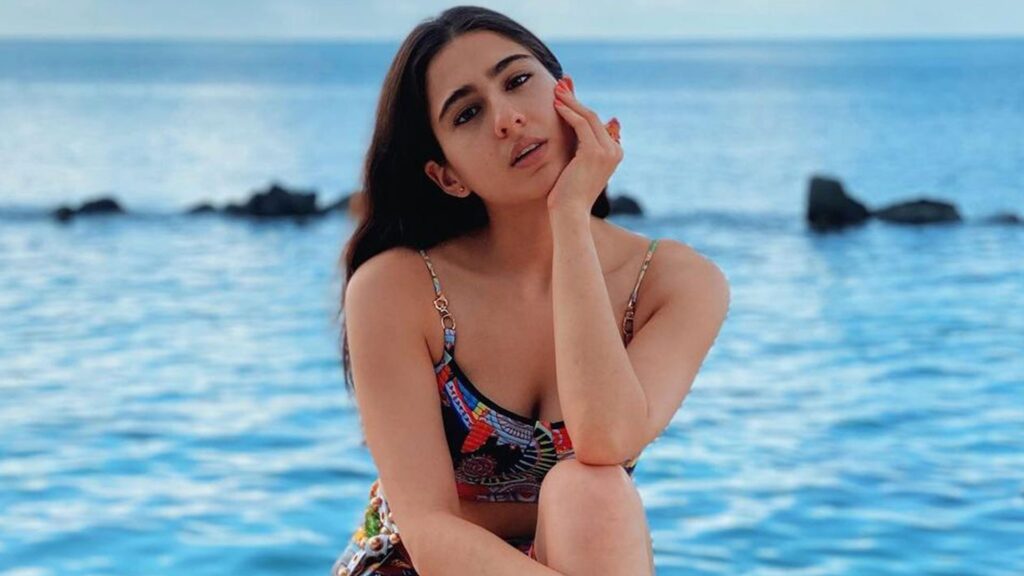 Hailing from an affluent family of actors, authors, and cricketers, Sara Ali Khan Pataudi is one of Bollywood's most illustrious actresses. She is the daughter of actors Saif Ali Khan and Amrita Singh and the granddaughter of cricketer Mansoor Ali Khan Pataudi and actress Sharmila Tagore. Sara had a grand debut with the 2018 hit Kedarnath and went on to act in several hits, including Simmba and Atrangi Re. Counted among the most popular and beautiful Muslim actresses in India SAKP has been the recipient of several awards and accolades, including Filmfare, IIFA, and GQ.
4. Bella Hadid
Bella Hadid is arguably the most popular Muslim woman in the world, with over 56 million Instagram followers. The hot and beautiful Hollywood actress was born on October 9, 1996, in Washington DC to a Jordanian father and a Dutch mother. Hadid began her career as a model and rose to prominence when she signed with IMG Models in 2014. She has appeared in several TV shows and music videos, including Ramy, Keeping Up With Kardashians, and The Weekend.
5. Fahriye Evcen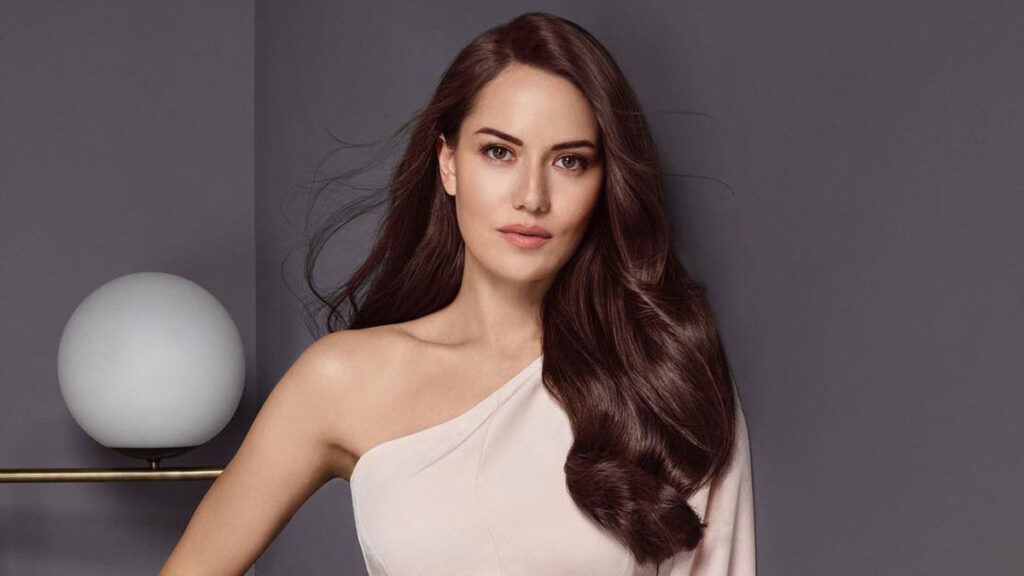 Born on 4 June 1986 in Germany, Fahriye Evcen is a Turkish actress, popular for her incredible acting in the TV series Yaprak Dökümü and Çalıkuşu. Evcen is considered one of the hottest Muslim actresses from Turkey, thanks to her appealing attitude in her films. She has won several awards and accolades, including the YTÜ Stars of the Year Award (2013), Elle Styles Awards (2014), and Türkiye Kristal Küre Ödülleri (2021). The actress is married to actor Burak Özçivit.
6. Rawan bin Hussain
Rawan bin Hussain is a Kuwaiti social media star and actress who is known for her beauty and her work with Ted Baker. She won the title of The Brooke Shields of Kuwait and the Most Influential Social Media Figure of the Year in Dubai. The hot Muslim actress is quite popular on Instagram with over 7 million followers. She has grabbed the attention of several brands like Maybelline, Gucci, and Charlotte Tilbury.
7. Nesreen Tafesh
Probably the most popular movie woman to come out of Palestine, Nesreen Tafesh is one of the most beautiful Muslim actresses in the world. She made her debut with the TV series Hulagu in 2002 and has worked in over a couple of dozen series, including Al-Taghreba al-Falastenya (2004), Alarrab (2015), and Teen Wolf (2013-16). She is an alumnus of the Higher Institute for Dramatic Arts, Damascus, and currently lives in Egypt.
8. Rima Fakih Slaiby
An American model and actress of Lebanese origin, Rima Fakih Slaiby was born on September 22, 1985, in Srifa. She rose to prominence after becoming the first Arab American woman to win the Miss USA title in 2010 after winning been crowned as Miss Michigan USA the same year. Although she has appeared in very few movies, she has managed to get quite a huge fan following, thanks to her philanthropic work. Rima is married to Lebanese Canadian entrepreneur Wassim Slaiby.
9. Fatima Sana Sheikh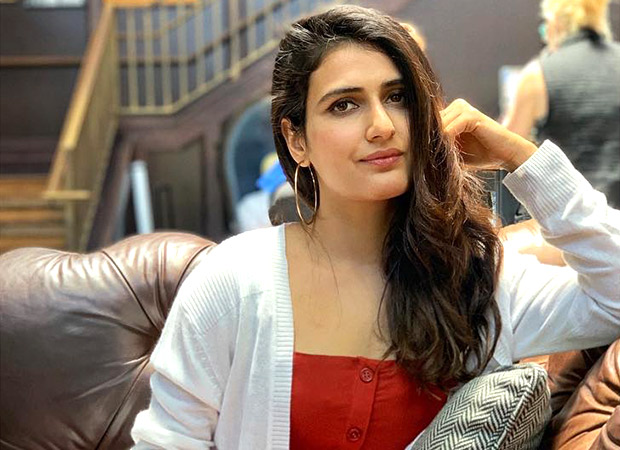 Fatima Sana Sheikh is among the most beautiful Indian Muslim women. She is considered a talented actress, having played the leading role in several hits, including Dangal (2016), Ludo (2020), and Ajeeb Daastaans (2021). Dangal went on to become the highest-grossing Bollywood film of all time. Fatima is a hot Indian actress known for her glamorous look and gorgeous smile. She was ranked No. 48 in The Times Most Desirable Women in 2020.
10. Syatilla Melvin
Born on 8 February 1991, Syatilla Melvin is one of the most widely-acclaimed Malaysian women and a beautiful Muslim actress. She started her career as a model before making her acting debut in 2012 with the drama series BFF (Best Friend Forever), which aired on TV3. The same year, she acted in two telemovies – PA Cinta and Korban Haji. In the next couple of years, she established herself as a leading lady in the Malaysian movie fraternity.
Hope you liked our list of the most beautiful Islamic actresses. If you have any other names in mind, let us know on our social media handles.
Keep visiting The Ganga Times for such beautiful articles. Follow us on Facebook, Twitter, Instagram, and Koo for regular updates.