Canadian Actresses are among the most beautiful, hottest, and most talented actresses in the world. Some of these beautiful Canadian actresses are the biggest name in Hollywood.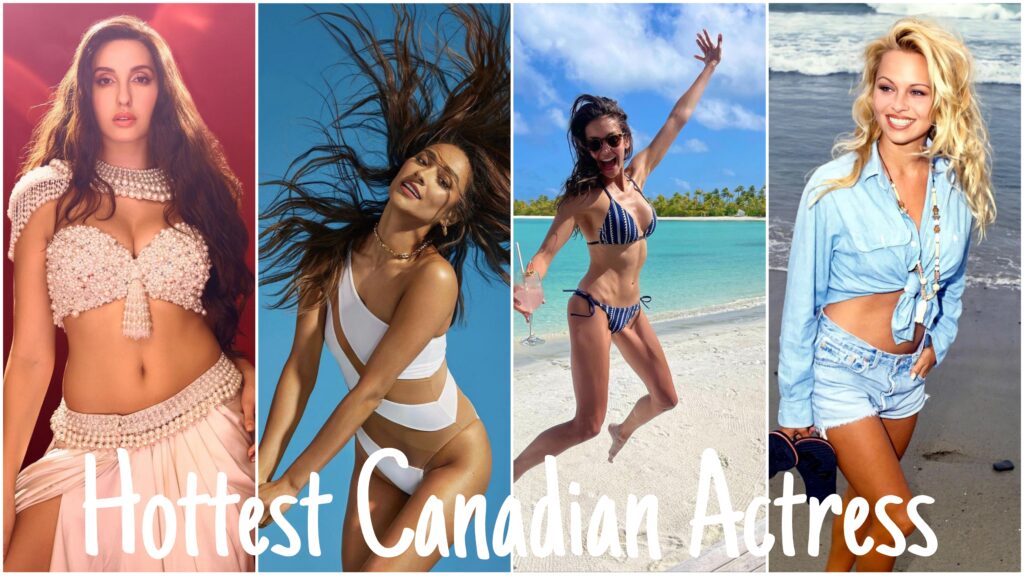 The Canadian film industry is blessed with many hottest and most beautiful actresses worldwide, so selecting the top most beautiful and hottest Canadian actresses is a tough task. Keep reading this article to discover who into our list of the top seven beautiful and hottest Canadian actresses. This list comprises the beautiful, sexy, most attractive, and gorgeous Canadian actresses.
Read Also: Top 20 Most Beautiful And Hottest Hollywood Actress (gangatimes.com)
List of 7 Most Beautiful and Hottest Canadian Actresses
1. Nora Fatehi
Nora Fatehi was born on 6 February 1992 in Canada. Very few people know that apart from acting, she is also a model, dancer, singer, and producer. Nora Fatehi is a Canadian actress but she is predominantly known for her work in the Indian film industry. She has started working in the Indian film industry with the role of CJ in the movie Roar: Tigers of the Sundarbans, which was released in 2014.
In 2015 Nora worked in 8 films Mr.X, Baahubali: The Beginning, Kick 2, Loafer etc., which helped her to gain popularity worldwide. Apart from Hindi cinema Nora Fatehi has also worked in Tamil, Telugu and Malayalam cinema. Fatehi became the first African-Arab female artiste whose song "Dilbar" crossed one billion views on YouTube. Last Month, Nora performed the 2022 FIFA World Cup final closing ceremony, one of her biggest achievements.
2. Shay Mitchell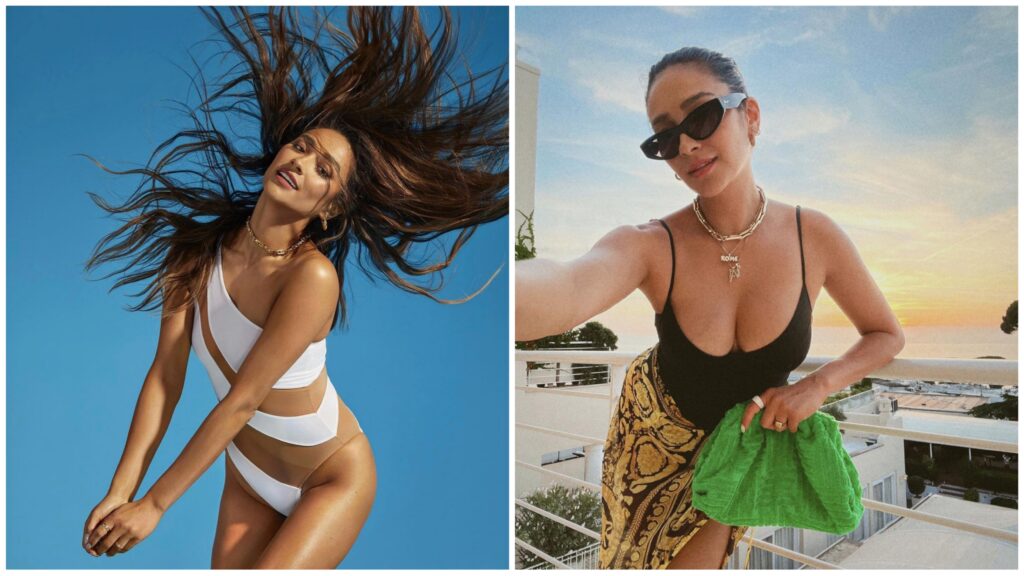 Shay Mitchell was born on April 10, 1987, in Mississauga, Ontario. She gets famous for her role as Emily Fields in the mystery thriller drama series Pretty Little Liars. She has garnered wider recognition for starring as Peach Salinger in the psychological thriller series "You" and Stella Cole in Hulu. Apart from her acting career, she is recognized for her media image and activism.
Shay Mitchell once played a gay role in a movie and after that, many people asked her about her sexual interest. Many people as that, 'You play a gay character? Are you gay? Are you straight? Are you this? Are you that? She has won awards like the Young Hollywood Awards. Shay Mitchell has been nominated for many awards like Youth Rock Award, MTV Fandom Awards, People's Choice Awards etc.
3. Sarah Gadon
Sarah Lynn Gadon was born on April 4, 1987, in Toronto, Ontario. Sarah Gadon is a Canadian actress, and She began her acting career guest-starring in a number of television series, such as Are You Afraid of the Dark? and Mutant X. She also worked as a voice actress before starting her career as an actress. After working many years in the Canadian film industry, she gained recognition for her roles in David Cronenberg's film A Dangerous Method which was released in 2011.
After 2011 she worked in two super hit movies, Cosmopolis and Maps to the Stars. One of the interesting things about Gadon is that she started her acting career at the age of 11 years. She has won many awards, including Vancouver Film Critics Circle, Canadian Screen Award, ACTRA Award and Vancouver Film Critics Circle Award.
4. Elisha Cuthbert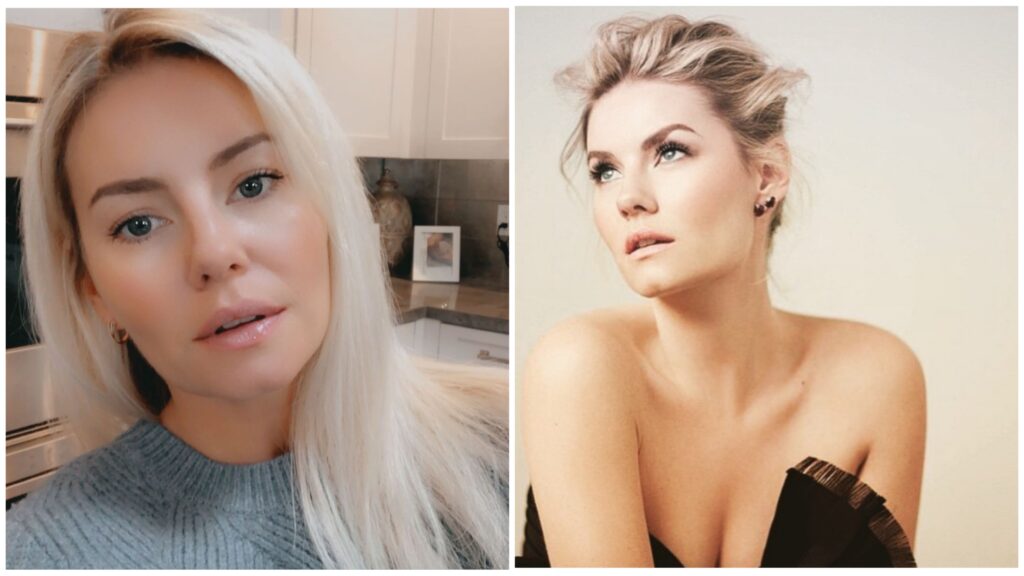 Elisha Cuthbert's full name is Elisha Ann Cuthbert Phaneuf. She was born on 30 November 1982 in Calgary, Alberta. In 2000, she graduated from Centennial Regional High School and moved to Los Angeles at the age of 17 to make a career in Hollywood as an actress. Cuthbert is considered the hottest Canadian actresses and she has appeared in numerous magazines, such as Maxim, Complex, and FHM. At the age of 15 years, Cuthbert gets her first role in a feature film in the family drama Dancing on the Moon.
Elisha Cuthbert began her Hollywood film career with small roles in Old School, which was one of the most-grossed movies in the world. For her performance in the comedy series Jann, she was nominated for the Canadian Screen Awards for Best Guest Performance. Elisha Cuthbert has won many awards, including Gemini Awards in 2011, the Online Film Critics Society in 2003 and Washington D.C. Area Film Critics Association Award in 2003. She has been nominated two times for MTV Movie Awards and four times for Teen Choice Awards.
5. Nina Dobrev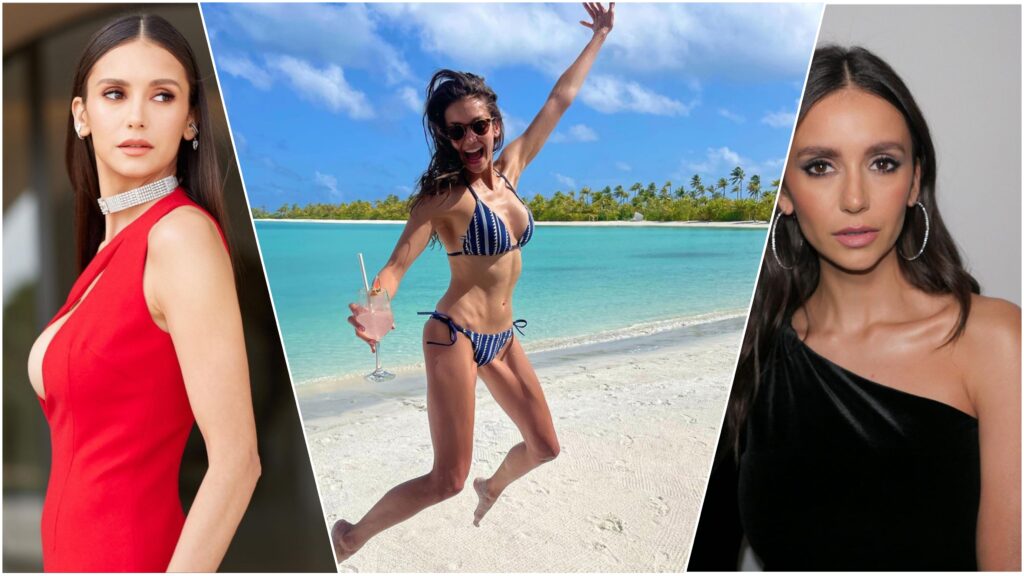 Nina Dobrev was born as Nikolina Kamenova Dobreva on January 9, 1989, in Sofia, Bulgaria. At the age of two years, her family relocated to Scarborough, Toronto, Canada. At age 10, she moved back again to Bulgaria with her mother for two years. Nina Dobrev was born in Bulgaria but knew as a Canadian actress because she has worked in the Canadian film industry. Dobrev is a dual citizen of Bulgaria and Canada. Before 2006 she played minor roles in various films.
Dobreva is best known for portraying Elena Gilbert and Katherine Pierce on The CW's supernatural drama series The Vampire Diaries. Dobrev works with multiple charitable trusts to support awareness about breast cancer. She is also recognized for her long-term involvement with the WE movement, a Canadian-based charity that empowers youth as agents of change. She has won many awards six times Teen Choice Awards, three times People's Choice Awards, two times Young Hollywood Awards etc. So many awards make Nina Dobrev one of the best Canadian actresses.
6. kristin kreuk
Kristin Laura Kreuk was born December 30, 1982, in Vancouver, British Columbia. At the age of just 19 years, she becomes popular for her roles as Lana Lang in the superhero television series Smallville. Smallville is an American superhero television series developed by writer-producers Alfred Gough and Miles Millar, based on the DC Comics character Superman created by Jerry Siegel and Joe Shuster.
She has worked for two more series on The CW sci-fi series Beauty & the Beast from 2012 to 2016 and the CBC/CW legal drama series Burden of Truth from 2018 to 2021. She has worked in movies like Snow White: The Fairest of Them All in 2011, Street Fighter: The Legend of Chun-Li in 2009 and Irvine Welsh's Ecstasy in 2011. Apart from working as an actress, she has also worked in film production, advertising work and voice editing. Kristin Kreuk has won two major awards are People's Choice Awards in 2015 and Rockie Awards in 2019.
7. Pamela Anderson
Pamela Denise Anderson was born on July 1, 1967, in Ladysmith, British Columbia. The early life of Pamela was not easy because at the age of 6 years, she was molested by a female babysitter, at the age of 12, raped by a 25-year-old man and when she was 14 years old, her boyfriend and six of his friends have gang raped her. Anderson appeared as the cover girl in Playboy magazine's October 1989 issue, a turning point in her career.
Pamela Anderson is hot and sexy, which helps her to get Playboy career spans 22 years. Pamela Anderson has a record of appearing the maximum number of times on Playboy covers compared to any other model. She won the Golden Apple Award and Golden Raspberry Award in 1997. Apart from acting, she has also worked a social activity for animal rights, anti-pornography and AIDS.
Keep visiting The Ganga Times for such beautiful articles. Follow us on Facebook, Twitter, Instagram, and Koo for regular updates.